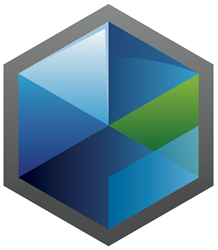 Philadelphia, Pa. (PRWEB) November 11, 2014
Graphene Frontiers LLC, a prominent developer of graphene materials and device technology, announces a strategic partnership with Madico, a global manufacturing company specializing in multilayer film development.
With Graphene Frontiers' cost-efficient production process – involving a patented etch-free transfer and roll-to-roll CVD method – and Madico's capacity to scale materials to large quantities, this partnership will significantly drive the commercial potential of graphene within the energy sector. Single layer graphene films manufactured at industrial scale have recently become a coveted commodity.
"We know how critical graphene will be to the future of sustainable, renewable energy. This is a mutually beneficial partnership providing us the opportunity to take the lead in bringing commercial capability to market," Graphene Frontiers CEO Mike Patterson said.
For more than 100 years, Madico has been pioneering the development of multilayered engineered films for consumption in energy, safety, and security related markets. They utilize wide-format roll-to-roll processing to embed unique features into film constructs that help to solve segment challenges. Their open innovation model encourages partnering with such technology innovators as Graphene Frontiers, joining forces to speed innovation to market.
"At Madico, we're always tackling problems with fresh, new perspectives," Madico Director of New Business Development Rob Comeau said. "This partnership is a surefire way to stay at the forefront of a game-changing technology we believe in."
Other than an investment by both parties, this deal was funded with the help of a National Science Foundation Small Business Innovation Research (SBIR) Phase II grant, which is a three-step program instituted by the federal government.
Based in Philadelphia, Pa., Graphene Frontiers recently partnered with the Colleges of Nanoscale Science and Engineering (CNSE) at SUNY Polytechnic Institute in Albany, NY to continue fine-tuning its material manufacturing process while forging business relationships with leaders in the consumer electronics industry.
For business inquiries, please contact Rob Comeau at 781-756-4211 or by emailing rcomeau(at)madico.com.
About Graphene Frontiers:
Graphene Frontiers is a leading nanotechnology materials and device company based in Philadelphia. Graphene Frontiers has developed innovative and exclusive manufacturing processes that makes it economically viable for companies to begin using graphene, the revolutionary nanomaterial with potential for disrupting numerous industries with its unique sensitivity and mechanical properties. Graphene Frontiers is building on its core strengths in graphene growth, transfer, device fabrication, and functionalization by developing specific products and solutions for industry. Graphene Frontiers' flagship product is the Six™ Sensor platform, which offers distinct performance advantages in medical diagnostics, environmental monitoring and scalable, low-cost production. The company will capture value by licensing, spinning out, and selling application specific technologies. For more information, please visit graphenefrontiers.com.
About Madico:
Madico is a global manufacturer of multilayered, highly engineered, flexible films headquartered in Woburn, Massachusetts. Guided by our "Vision and Values", we develop products we believe are vital for sustained progress in energy-related or safety-related markets. Through our activities in these markets, we seek to improve people's lives. For more information, please visit madico.com.
###