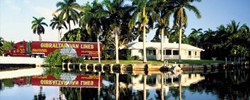 ...Americans must remember the importance of focusing on the technicalities of moving, such as ensuring the safety of belongings as they are transported from one state to another
(PRWEB) November 14, 2014
According to the USA Today article "Census: Americans are moving again" published this October, long distance moving is becoming increasingly popular again. After a brief hiatus from long distance moving caused by the recession, Americans are once again packing their bags and moving across the country. According to USA Today, in 2012 domestic migration was "as high as it's been in the past five years," with long-distance interstate moves made by 7 million people out of nearly 16.9 million people who were moving between countries. Because the value of homes are – once again – on the rise, homeowners are less hesitant about putting their homes on the market and are more inclined to looking toward greener pastures. According to census information and USA Today, it appears that states such as Florida, Arizona and Nevada are topping the lists of those looking to move out of the tri-state area.
Frank Kowalski, a Miami realtor, told USA Today that home-building rates are on the rise. The spurt in rates seems to be what Kowalski calls a new urgency, considering contracts in the Miami-Fort Lauderdale area have risen 67 percent since last year and residential construction has risen 87 percent since 2011. These statistics were published in McGraw Hill Construction.
While these increases show signs of improvement for the economy, Americans must remember the importance of focusing on the technicalities of moving, such as ensuring the safety of belongings as they are transported from one state to another.
Gibraltar Van Lines is a long distance moving company in NJ that has been in business for more than 40 years. With proven success in moving customers from NJ to other states, our movers have some helpful guidelines that can help homeowners with long distance moving from NJ to FL, AZ, NV or other states.
Before making homeowners embark on a move, it is important to consider the services needed from a long distance moving company. Be sure that the moving company of your choice offers long distance moving services nationwide to ensure that the moving company is experienced in moves of this nature. In addition, it is also important that the moving company is well acquainted with the area to ensure an easy move.
Another major concern when moving long distance is the overall cost. In the past, there have been many cases of moving company scams, in which homeowners reported issues with their moving companies and their services. To ensure the best deal, find a company that determines moving costs on the weight of the belongings and the distance they are being shipped, plus any additional packaging you may require. By utilizing a company that has a specific pricing system, homeowners can avoid dealing with any discrepancies and be sure to get the best value for your move.
Moving can be a stressful time with various tasks to handle. To alleviate moving day anxiety, make sure that the long distance movers are experts at transporting furniture, antiques, pianos or any vehicles that may need to transport. Finding a company that will provide free boxes and packing materials is an additional bonus that is sure to take some of the moving day pressure off.
After the move is completed, there is always a chance that homeowners are not quite ready to move all everything into thenew home. If this is the case, see if the moving company offers any storage options for their customers. This option to keep some belongings in storage will allow homeowners to move into their new home at your own pace, without any rush.
According to the USA Today article, Kowalski said, "'To get a sense of the change, all you have to do is look out on the Miami skyline,' where his favorite kind of migratory bird has returned. Cranes — the construction kind — dot the Miami skyline. 'The Florida bird is back,' he said."
Much like Florida, the housing markets in Nevada and Arizona are continuing to boom. During this fast paced time, be sure to choose the long distance moving company that will provide all of the personal attention necessary for a successful move.
To learn more about long distance moving, to receive a free estimate and find out how to receive unlimited boxes, tape and other packaging materials for no extra charge, call the long distance moving experts at Gibraltar Van Lines at 800-262-3499 today!