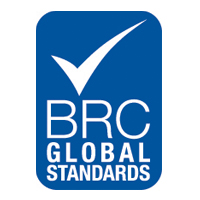 Our e-Learning courses are suited to distance learning and flexible learning, and can also be used in conjunction with face-to-face teaching to provide blended learning solutions for all our members."
London, UK (PRWEB) November 11, 2014
BRC Global Standards has today announced the launch of two exciting online services which aim to further promote its internationally recognized certification programme to a worldwide audience.
BRC Participate
The first online service is BRC Participate, a dynamic web-based platform allowing subscribers 24-hour access to all BRC Global Standards, Guidelines and other publications. The digital offering will help suppliers all over the world to manage business-critical information in support of quality control, safety, technical requirements and business processes. Fully encrypted log-in and passwords ensure complete security for subscribers.
Mark Proctor, CEO of BRC Trading, said: "BRC Participate marks a step-change in the way we do business, offering our members immediate access to a wealth of vital content via a dynamic online platform."
E-Learning
A series of interactive e-Learning training courses will be launched in conjunction with BRC Participate. Using text, audio, images, animation, and streaming video, the online service will provide members with learning solutions to work alongside the BRC Global Standard for Food Safety and other supporting guidelines and documents.
Mark Proctor said: "Our e-Learning courses are suited to distance learning and flexible learning, and can also be used in conjunction with face-to-face teaching to provide blended learning solutions for all our members."
Seventh issue of BRC Global Standard for Food Safety
The seventh issue of the Global Standard Food Safety – the BRC's most successful Standard – is due to be published in January 2015. Issue 7 is the result of a review of emerging issues in the food industry. It also follows a wide consultation of working groups made up of international stakeholders representing food manufacturers, retailers, food service companies, certification bodies and independent technical experts. Issue 7 will be available to members online via BRC Participate, or in print from the BRC Bookshop.
David Brackston, BRC Global Standards Technical Director, said: "Issue 7 is based on the values of the previous issues, while ensuring that the update reflects latest best practices. Consultation with the users of the Standard set the main focus for the rewrite, which was to reduce the need for multiple audits and encourage consistency of the audit process; we believe the working groups have achieved this aim."
About BRC Global Standards
BRC Global Standards are the world's biggest provider of safety and quality standards programmes for food manufacture, packaging, storage and distribution. BRC Global Standards are generated with the help of technical specialists, retailers, manufacturers and certification bodies from around the world, so everything is based on practicality, rigour and clarity.
The BRC Global Standards certification scheme offers comprehensive support to help new and established businesses to achieve and maintain their quality and safety aims.
For more information please visit http://www.brcglobalstandards.com
Media Contacts:
BRC Press Office +44 (0)20 7854 8924 / +44 (0)7921 605544