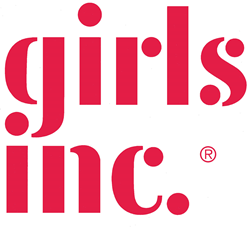 One in four girls in the U.S. today will not graduate high school. Yet, we know that girls have incredible drive and can succeed and thrive with the right supports," said Girls Inc. President and CEO, Judy Vredenburgh.
New York, NY (PRWEB) November 11, 2014
Girls Inc. is excited to announce its partnership with Glamour on the magazine brand's new global philanthropic initiative, The Girl Project, which will raise funds to break down the barriers to secondary education for young women all over the world.
Girls Inc. was selected for its work providing girls across the U.S. and Canada with a safe environment, research-based programming, and trained staff mentors to ensure girls make healthy decisions, succeed academically, set goals that include higher education, and develop life skills for adulthood.
At Monday's 2014 Glamour Women of the Year Awards, Fargana, a Girls Inc. girl from New York City, joined 10 schoolgirls from around the world who have overcome obstacles to achieve in school on stage to launch The Girl Project.
"One in four girls in the U.S. today will not graduate high school. Yet, we know that girls have incredible drive and can succeed and thrive with the right supports," said Girls Inc. President and CEO, Judy Vredenburgh. "We are proud to join Glamour in empowering girls to secure education and a positive future for themselves, their families, and their communities."
Through The Girl Project, people everywhere can help fund scholarships, after-school programs, mobile schools, and other efforts to educate girls. The program offers several ways to get involved. Donation levels starting at $5 can help a girl with school supplies, while $150 can pay for a year of school fees. At the $25 level they receive a personalized thank-you from a girl benefiting from the program. The Girl Project is administered by Silicon Valley Community Foundation®, an organization that serves as a catalyst and leader for innovative solutions, and through its donors, awards more money to charities than any other community foundation in the United States.
Girls Inc. is one of four nonprofits selected to benefit from The Girl Project, in addition to CARE, Plan International USA, and Communities in Schools.
To learn more and get involved, visit: http://www.glamour.com/inspired/women-of-the-year/the-girl-project.
To read about Glamour's "Bravest Girls in the World," the 2014 Women of the Year Fund Honorees, visit: http://glmr.me/13p8G9b.
About Girls Inc.:
Girls Inc. inspires all girls to be strong, smart, and bold, providing more than 138,000 girls across the U.S. and Canada with life-changing experiences and real solutions to the unique issues girls face. Girls Inc. gives girls the right tools and support to succeed, including trained professionals who mentor and guide them in a safe, girls-only environment, peers who share their drive and aspirations, and research-based programming. At Girls Inc. girls learn to set and achieve goals, boldly confront challenges, resist peer pressure, see college as attainable, and explore nontraditional fields such as STEM. Informed by the experiences of girls and their families, Girls Inc. works with policymakers to advocate on key legislation and initiatives. With Girls Inc. in her corner, every girl can be healthy, educated, and independent. Join us at girlsinc.org.
About Glamour:
Glamour is the biggest fashion and beauty magazine brand in its competitive set, reaching an all-time high of one out of every eight American women, with 12.2 million print readers and 8.5 million unique users online. Glamour was the first women's magazine with an iPad edition and has launched popular special editions, apps, and books—including two New York Times best-sellers—and received a record number of National Magazine Awards, including Magazine of the Year, honoring print and digital excellence. In 2013 Glamour launched its video channel, which now boasts 39 video series, 815 videos, more than 180,000 subscribers, and 39 million views, and has received substantial critical accolades including a 2014 National Magazine Award for Video and a Television Academy honor for the Glamour digital video series Screw You Cancer. In 2014 Glamour launched Lipstick.com, Glamour's stand-alone beauty site and Condé Nast's first-ever digital spin-off. With a robust social strategy across Facebook, Twitter, Instagram, YouTube, Google+, and Tumblr, Glamour's total social media amplification is at a record high of 48 million. For more information, visit Glamour.com.