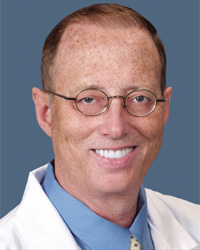 Tyler, TX (PRWEB) November 10, 2014
Dr. Loyd Dowd of Tyler Dental Care announces that he now offers the state-of-the-art tooth replacement system called All-on-4™. Many people with missing teeth in Tyler, TX struggle with this hardship, and such a system gives them an affordable option for replacing their teeth. All-on-4™ is a method of providing implant supported dentures. This tooth replacement option allows patients to take advantage of the benefits of dental implants, combined with the cost savings of dentures.
Those who are missing teeth in Tyler, TX do not have to continue living with embarrassment and frustration over their oral health. All-on-4™ is a system that replaces all upper or lower teeth with dentures that attach to four dental implants placed within each arch. Dr. Dowd inserts the implants in the areas of the mouth with the best bone quality and quantity. Since he only needs to find four locations per arch that are strong enough to support the posts, many patients who were previously told that they were not good candidates for implants may now qualify for implant supported dentures.
All-on-4™ gives patients back their dignity and quality of life. Unlike traditional dentures, these do not slip while eating or talking. They fix firmly to the implants, which provides more stability than can be achieved with adhesives. This allows patients to enjoy pain free eating and it spares them the embarrassment of drawing attention to their dentures when they talk. Implant supported dentures look and function so well that no one, besides the patients themselves, knows they are not natural teeth. The initial cost of All-on-4™ is slightly higher than with traditional dentures, but they last much longer. Typically, traditional dentures must be remade every few years due to bone deterioration. With implants, however, the bone remains healthier because the posts mimic the roots of natural teeth and provide continual bone stimulation. This means that the fit does not diminish with time.
Those who are missing teeth in Tyler, TX have the option of restoring their smiles with the quality system known as All-on-4™. They may visit Dr. Dowd's website or contact his office for more information. Dr. Dowd is accepting new patients, and he is happy to schedule consultations to review individual needs.
About the Doctor
Dr. Loyd Dowd is an advanced surgical and restorative general dentist offering personalized dental care for patients in Tyler, TX. Dr. Dowd attended Tyler Junior College and then received his BS in Biology from the University of Texas at Arlington. He then received his DDS from the University of Texas Dental Branch at Houston. He accomplished fellowships at the International Congress of Oral Implantologists and a two year Pharmacology fellowship in cancer chemotherapy at the University Of Texas Graduate School Of Biomedical Studies, M.D. Anderson Cancer Center in Houston. Dr. Dowd is part of one percent of dental professionals providing the LANAP® FDA cleared laser procedure for gum disease and periodontal treatment. Dr. Dowd is also part of the less than one percent of dentists in Texas board certified to provide IV Twilight Sleep Conscious Sedation. Dr. Dowd and his team provide many state of the art, minimally invasive procedures seldom found in other general dental practices. To learn more about Dr. Dowd and his dental services, visit his website at http://www.tylerdentalcare.com and call (903) 482-4755.