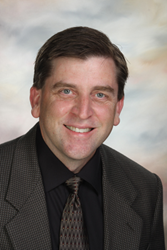 Fernandina Beach, FL (PRWEB) November 10, 2014
Dr. Walter Wood offers an exciting new solution to the ongoing epidemic of gum disease in Fernandina Beach, FL. Using a laser gum surgery called the LANAP® protocol, Dr. Wood treats the infection and removes damaged tissue in a minimally invasive office procedure. A computer-guided laser incinerates the bacteria and then seals the remaining healthy tissue so that there is little bleeding with the process.
Along with most of the country, gum disease in Fernandina Beach, FL is at dangerously high levels. Studies indicate that some three out of every four American adult mouths host active gum disease. The risks and dangers of untreated gum disease go beyond oral health to potentially compromise the health of the entire body in various ways.
Gum disease progresses if left untreated, and can cause irreversible damage to the teeth, roots, and jawbone. Studies show that people with active periodontal disease may have higher rates of some types of cancers, heart disease and greater risk of stroke. Even memory and cognitive abilities have been shown to suffer among those who live with untreated gum disease. Risks of complications with diabetes and pregnancy have also been seen in studies of untreated periodontal disease.
Some of the early signs of gum disease include:

Discolored or reddened gums
Bleeding gums when brushing or eating
Persistent mouth odor or bad breath
Painful gums
Receding gums
Those who see warning signs of periodontal disease should consult with a dental professional for treatment before the condition progresses to inflict irreparable damage to gums and teeth.
Many people have avoided gum treatment due to fear of the invasive methods of traditional gum surgery with its cutting and stitching of the gum tissue. Now, however, Dr. Wood uses laser gum surgery to treat the infection and remove damaged gum tissue, leaving healthy tissue intact in the process.
For more information about the dangers of gum disease in Fernandina Beach, FL call the office at (904) 416-1436. To learn about the LANAP® laser gum surgery visit the website at http://www.jacksonville-periodontist.com.
About the Practice
First Coast Periodontics, P.A. is a periodontal practice that has provided personalized dental care to patients in Jacksonville, Florida for over 25 years. Dr. Walter Wood received his undergraduate degree from Florida State University, graduated from the University of Florida Dental School, and completed his certificate in Periodontics from the University of North Carolina at Chapel Hill. Dr. Wood is part of one percent of dental professionals providing the LANAP® FDA cleared laser procedure for gum disease treatment. First Coast Periodontics is a practice limited to periodontics, including dental implants. To learn more about First Coast Periodontics and their dental services, please visit http://www.jacksonville-periodontist.com and call (904) 416-1436.