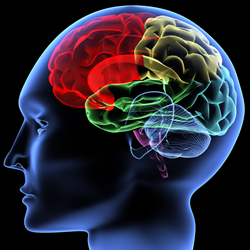 AD starts with insulin resistance. Once the body has become insulin resistant, a person must attack it on multiple fronts in order to slow down the progression or reverse AD or type 3 diabetes, as some physicians have labeled it
Orland Park, Illinois (PRWEB) November 11, 2014
"Having diabetes doubles a person's risk for Alzheimer's disease (AD)," warns Barbara Griffin, NMD, CNC, Certified Gluten Practitioner, and owner of Vital Health, Inc. "A bad diet might be enough to set the wheels in motion for brain degeneration. People who eat foods that are high in saturated fat and sugar can develop higher levels of insulin and higher beta amyloid levels. An unhealthy diet disrupts normal insulin function in the brain, increases inflammation and oxidative stress, and impairs amyloid regulation," Dr. Griffin concluded.
By addressing other factors such as inflammation, undiagnosed gluten sensitivity, low levels of vitamin D, an overload of daily stress, and lack of exercise early in life can decrease the risk of developing AD.
Insulin and Its Role In Alzheimer's
AD starts with insulin resistance. Once the body has become insulin resistant, a person must attack it on multiple fronts in order to slow down the progression or reverse AD or type 3 diabetes, as some physicians have labeled it.
High levels of insulin, triggered by the fat and sugar content of the western diet can overwhelm the brain. With type 2 diabetes, the brain may then begin to turn down its insulin signaling, thus impairing the ability to think and form memories before leading to permanent neural damage.
According to researchers, it is not fully understood why disrupted insulin signaling would lead to other kinds of brain damage associated with AD, such as plaque buildup. One line of evidence, has illustrated that insulin and the same protein-chomping enzyme breaks down both beta amyloid and plaque. Under normal circumstances that enzyme can successfully deal with both, but if too much insulin is washing around, the hormone overwhelms the enzyme, and beta amyloid gets neglected. Instead of being broken down, it accumulates, perhaps building into the toxic plaques that kill brain cells. (1)
Stress and Alzheimer's
Stress contributes to heart disease, digestive disorders, and sleep difficulties. Stress has now been linked to AD. Exposure to chronic stress induces insoluble protein clumps in the brain, which in turn affect memory and cognitive decline. Managing stress starts with taking charge of your thoughts, emotions, schedule, and the way you deal with problems. Stress management skills such as meditation and yoga can be helpful. Vital Essence L-Theanine contains proven anti-stress properties that can help the body deal with stress responses.
Brain Inflammation and its role in Alzheimer's
Brain inflammation is a pathological hallmark of AD. Inflammation clearly occurs in pathologically susceptible regions in brain, with increased expression of acute-phase proteins and pro-inflammatory cytokines. (2) Interventions designed to reduce inflammation using natural substances like turmeric, omega-3 and docosahexaenoic acid (DHA) can act as powerful detoxification agent and reduce inflammation. Diet and exercise can boost the body's natural methods to managing inflammation.
Gluten's Role In Brain Inflammation
It is estimated 99 percent of people whose immune systems react negatively to gluten do not even know it. (3) The neurological manifestations of gluten sensitivity can occur without gut involvement. The result, is a growing population that suffer from a now common food allergy that is responsible for not just dementia and AD, but depression, anxiety, ADHD, chronic headaches and migraines, mood disorders and inflammatory condition and diseases, including arthritis. By eliminating gluten and wheat from the diet, symptoms can be reduced and even eliminated.
Vitamin D
Vitamin D is now recognized as a critical brain hormone. Correcting insufficient levels of vitamin D can take several months of supplementation, but doing so will significantly improve overall body chemistry. Multiple studies link low levels of vitamin D with risk for Parkinson's, dementia, and AD. (4) Vitamin D plays a critical role in modulating the immune system and down-regulating inflammation. Vital Health, Inc's, new Blood Chemistry Wellness blood tests can check for vitamin D deficiency. Blood Chemistry Wellness tests are ordered online and lab requisition(s) are emailed to the client. Labs are drawn at local Labcorp facilities. Dr. Griffin who incorporates her over 40 years of experience as a traditional naturopath and clinical nutritionist can review online results. No appointment with Dr. Griffin is necessary to take advantage of the Blood Chemistry Wellness tests. Email Dr. Griffin at vitalhealthbarb(at)aol(dot)com for more information. The ProVitality supplement line offers vitamin D in 2000 and 5000 IUs.
Coconut Oil
Coconut oil can help prevent and treat neurodegenerative diseases as it can cross the blood brain barrier helping to decrease insulin resistance. It is a super fuel for the brain and can also help reduce inflammation in the body. Coconut oil can be incorporated into the diet through cooking or by taking ProVitality Coconut oil supplements.
About Vital Health, Inc.:
At Vital Health, Inc. Dr. Griffin integrates a whole body approach with the intention of facilitating wellbeing and optimal health amongst her clients. Dr. Griffin's specialties include: traditional naturopathy, nutrition, EAV Meridian Stress Assessment, Food Sensitivity Screening, Environmental Screenings, Iridology, SKASYS, Live Blood Cell Analysis as well as established integrative therapies such as Neuroemotional Therapy, Neuromodulation Technique, Cold Laser and clinician for Spectracell Laboratories, Inc. Vital Health, Inc. is located within the office complex of the Orland Park Crossing, 14225 S. 95th Avenue Suite 409, Orland Park IL, 60462. 708-226-1131. http://www.vitalhealth.org
Sources:
Sources:
(1) http://www.sott.net/article/250689-Food-for-thought-Eat-your-way-to-dementia-sugar-and-carb-cause-Alzheimers-Disease
(2) http://www.longevityandhealthspan.com/content/1/1/8
(3) Perlmutter, David, MD. "Chapter 2/The Sticky Protein: Gluten's Role in Brain Inflammation." Grain Brain. New York: Little, Brown, 2013. N. pag. Print.
(4) C.Pierrot-Deseilligny, et. al.,"Relationship Between 25-OH-D Serum Level and Relapse Rate in Multiple Sclerosis Patients Before and After Vitamin D Supplementations," Therapeutic Advances in Neurological Disorder 5, no. 4 (July 2012); 187-98.