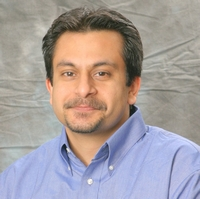 Plainfield, IL (PRWEB) November 11, 2014
Asif Rehmani, SharePoint Server MVP, MCT and founder of SharePoint-Videos.com will present two sessions and one full-day workshop at SharePoint Intersection, November 13-14, 2014.
SharePoint Intersection takes place November 10-14 at the MGM Grand in Las Vegas. This one-of-a-kind event is designed to give attendees the full SharePoint story to address common business scenarios, including file-based collaboration, team sites, search, enterprise social, and business intelligence. This event offers dozens of sessions from world-renowned experts delivering curriculum to provide attendees with practical, ready-to-implement guidance and solutions.
As part of the conference, Rehmani will deliver two sessions on Thursday, November 13.

11:30 am - 12:45 pm: Conquer the Chaos of End User Support and Drive SharePoint Adoption in your Organization
1:45 pm - 2:45 pm: Automate Business Processes with Powerful NO-code SharePoint Designer 2013 Workflows: SharePoint Online and On-premise.
On Friday, November 14, 2014, Rehmani will deliver a post-conference workshop from 9:00 am - 4:30 pm on "Whats in SharePoint 2013 and Office 365 for No-Code Developers and Power Users.
Click Here to Learn More about the Conference.
About Asif Rehmani
Asif Rehmani is a SharePoint Server MVP, Microsoft Certified Trainer MCT, and Consultant. He has been a speaker on SharePoint topics at several conferences around the world including Microsoft's TechEd, SharePoint Conference, SPTechCon, SharePoint Connections, Best Practices Conference, SharePoint Saturdays, SharePoint Roadshows and more. He is co-author of the books "Professional SharePoint Designer 2007", "Beginning SharePoint Designer 2010" and "Real World SharePoint 2010" by Wrox publications. Rehmani is founder of SharePoint-Videos.com a company that empowers SharePoint users by providing online SharePoint education and support for SharePoint end users and administrators. http://www.SharePoint-Videos.com