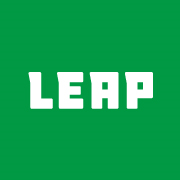 Their attention to detail and customer service is the best in the industry hands down.
(PRWEB) November 12, 2014
LEAP client The Natural Grip appeared on the Emmy-Award winning TV show Shark Tank on Friday November 7 receiving $125,000 from investor Robert Herjavec. Co-founder Ashley Drake believes her partnership with Herjavec will build on the success she's already had selling her custom fit cross-training handgrips. During the hour long show LEAP made sure The Natural Grip's site performed perfectly during the influx of traffic and helped with live social media updates. Drake credits LEAP with helping The Natural Grip take advantage of the publicity from appearing on Shark Tank.
"Without the work, dedication, and expertise of jump! by LEAP we would have never been prepared and able to deal with the extreme amount of website demand and traffic during our ABC Shark Tank debut. We have worked hand in hand with jump! by LEAP to build the best platform for our company and customers that we could. Their attention to detail and customer service is the best in the industry hands down," she said. Almost 17,000 people visited The Natural Grip website on November 7, with 8,000 users amassing nearly 30,000 page views on the store's site. Users engaged with the site, created by LEAP, spending an average of over two minutes on the store and visiting over 3 pages.
Now, Drake looks to build on the increased interest in her product because of her appearance on the show and from her partnership with Herjavec. "The Natural Grip is proud to be working with Robert Herjavec. We know that with him on our team we will be able to build The Natural Grip LLC into a hand protection empire," Drake said after the show aired. Investor Robert Herjavec believes in Drake's vision and product and looks forward to helping The Natural Grip reach its goals. "I really admire your dedication and your perseverance. You've got all the skill sets any entrepreneur needs. I'm looking forward to working with you and look forward to going to that next step," he said in a message to Drake.
About LEAP
LEAP is a full-service digital agency that makes brands easy-to-find and hard-to-ignore. Believing that successful brands must market less and matter more, LEAP integrates brands not just across different platforms but into people's lives. LEAP offers a full range of digital services including Research + Analytics, Strategy + Planning, Creative + UX, Search, Social Media, Technology, Digital Campaigns + Integrated Marketing, Digital Film + Motion Graphics, and Delivery Management.
For more information about LEAP visit http://www.LEAPagency.com.