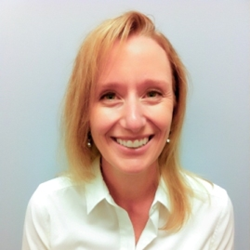 Yorba Linda, CA (PRWEB) November 11, 2014
GE Healthcare Life Sciences presents a new educational webinar, "Getting Started with siRNA: Practical Considerations & Recommendations," in which attendees will learn key steps of the endogenous RNAi pathway, siRNA mechanism of action, best practices for siRNA experimental design, and appropriate interpretation of experimental outcomes.
This is an introduction to the biological mechanism of RNA interference (RNAi) and experimental application of short, interfering RNA (siRNA). The key steps of the endogenous RNAi pathway will be explained to provide context for the mechanism of targeted gene knockdown with siRNA. The critical factors that affect siRNA function and specificity (off-targeting), such as siRNA design, chemical modifications and concentration, will be covered in detail. The practical application of siRNA will be covered through discussion of best-practice for experimental design. This will include proper use of positive and negative controls, optimization of transfection, and siRNA concentration. Measurement of gene knockdown and appropriate interpretation of experimental outcomes will round out the discussion.
Featured speaker Louise Baskin is a Senior Product Manager at Dharmacon, having joined the company in 2005. She holds responsibility for all synthetic RNA products, including custom and pre-designed siRNA and microRNA reagents. She has led the development and commercial launch of multiple genome-wide product lines, including specificity-enhanced siRNA, self-delivering siRNA, and products for silencing long noncoding RNA. Louise received her Bachelor of Science degree in Biology from Creighton University and her Master of Science in Molecular Biology and Genetics from Northwestern University where she studied the role of a novel myelin-oligodendrocyte protein in autoimmune-mediated demyelation.
The free webinar, hosted by LabRoots, will be presented on November 13, 2014, at 8:00am Pacific, 11:00am Eastern, 5:00pm Europe.
For full details and free registration, click here.
About Dharmacon:
Dharmacon (part of GE Healthcare) continues to be the industry leader in the field of RNA chemistry, RNAi biology and high-throughput screening, and partners with the RNAi screening community through participation in the RNAi Global Initiative. With Dharmacon, you get access to the largest and most complete portfolio of innovative and technologically advanced tools for gene silencing, gene expression and gene editing.
About LabRoots:
LabRoots is the leading professional networking website designed to connect all science verticals. Founded in March 2008, LabRoots' vision was to connect the scientific world leveraging a myriad of unique features and tools, discovering meaningful collaborations across geographic boundaries and fields of expertise. LabRoots is the owner and producer of BioConference Live – which has grown into the world's largest series of virtual events within the Life Sciences and Clinical Diagnostics community.