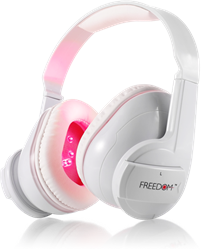 We are happy to display a doctor's seal of approval to show consumers our dedication to the safety and ease of use of the nicotine-free Freedom Quit Smoking System.
Los Angeles, CA (PRWEB) November 12, 2014
The Freedom Quit Smoking System has recently undergone rigorous review and has been approved to display a doctor's seal of approval, a major benefit granted by consumer protection service Doctor Trusted.
To earn certification, the Freedom Quit Smoking System passed a strict application process that involves careful evaluation by a doctor of the product. The review process involves predetermined criteria that include fair pricing and return criteria, reasonable medical claims, easy-to-locate customer service and protection of sensitive customer data, among others.
The entire process promotes consumer safety surrounding health products and services, and helps Freedom Laser Therapy strengthen trust in its brand as an online health business.
As Freedom Quit Smoking System has passed each of these criteria, the product is now eligible to display a web seal of approval on its webpage, which provides an easy, highly visible way for customers to check the legitimacy of the system on their own before making a purchase. This protects customers as well as business owners by elevating moral business practices and accountability.
The Freedom Quit Smoking System is a 10-day all natural, nicotine-free stop smoking program designed to be used at home. Using a multi-faceted approach that consists of psychological support tools, homeopathic and herbal supplements, and a patented Relaxation Headset that uses soothing therapy to help smokers overcome their nicotine addiction, studies have shown that the Freedom Quit Smoking System has achieved a 70% success rate with users.
For more information about the Freedom Quit Smoking System, visit http://www.freedomquitsmoking.com.
About Freedom Laser Therapy
Freedom Laser Therapy Inc. is an established Los Angeles-based nicotine addiction clinic that has helped change the lives of thousands of smokers. After years of research and development, the company has launched the innovative Freedom Quit Smoking System, its convenient 10-day home use, all natural and nicotine free way to quit smoking—as a means to help Americans across the country to quit this deadly addiction and promote healthier lifestyles. The Freedom Quit Smoking System's Corporation Wellness Program has launched nationwide. Business Owners and HR Directors are urged to promote the proven and effective nicotine free quit smoking program to their employees.
Contact:
Craig Nabat
Freedom Laser Therapy
info(at)freedomquitsmoking(dot)com