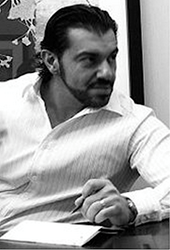 I don't believe saying 'thank you' is enough.
Chino Hills, CA (PRWEB) November 12, 2014
The Founder, Owner, and CEO of Fit Body Boot Camp, the world's fastest growing Fitness Boot Camp Franchise, Bedros Keuilian, is known by many as a crusader with great drive and compassion for our country's veterans. There are numerous ways Keuilian works to make a positive difference in the lives of those who have served this country, but this Veteran's Day, his outpouring of compassion will reach an all-time high with the Thank You Veterans Franchise Program. The launch of the Veteran's Day initiative will commence Tuesday, November 11.
Fit Body Boot Camp is a highly desirable, fast growing, and industry-standard setting fitness franchise. Keuilian's company has and is helping hundreds of personal trainers leverage their skills and turn their passion for helping others into profitable businesses. Reducing the nearly $10,000 franchise fee by 30% for all veterans, and reducing the buy in fee to just one dollar for four selected veterans, is a truly awe-inspiring offer intended to "help those who have sacrificed so much transition from active duty to becoming an entrepreneur and business owner."
"If I could offer the franchise for free, and completely waive the cost, I would. But legally I am required to charge at least one dollar," says Keuilian while explaining his reasons behind the special price. "I believe actions speak louder than words, and with that I'd like to show my appreciation for the millions of active and retired U.S. military personnel who have gone through rigorous physical and mental training to prepare themselves to defend my country's freedom, and be willing to make the ultimate sacrifice."
When asked what inspired him to make such an offer, Keulian answered, "I don't believe saying 'thank you' is enough. I thought I should do something more to show our military personnel how much I appreciate them, so I created the Thank You Veterans Franchise Program to do just that."
To garner attention for the event and spread the word to as many veterans as possible, Keuilian has created a webpage featuring the promotion. Information explaining all the details of the offer and the qualifying prerequisites can he found here on the Fit Body Boot Camp website.
About Keuilian Inc.
Keuilian Inc. (est. 2007) was founded by fitness marketing and business consultant Bedros Keuilian, who has been named the "hidden genius" behind several of the biggest names in the fitness industry. In addition, he is also the founder of the popular fitness marketing blog, PTPower.com, and founder and CEO of the indoor fitness boot camp franchise, Fit Body Boot Camp.
To find out more about Bedros Keuilian and his fitness boot camp franchise, please visit http://www.ptpower.com/ and http://www.myfitbodybootcamp.com/.