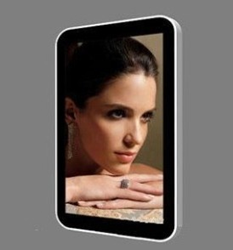 (PRWEB) November 11, 2014
Today, Digital-Signage-China.com announces its digital signage player promotion. All the old and new clients can get a discount now when purchasing digital signage players on its website.
Digital-Signage-China.com is the award winning company offering a wide range of cloud-based media delivery solutions and products. It provides a high quality digital signage system for its customers worldwide. All its products are quality made and come with a money-back guarantee. As a global leading provider of digital signage advertising players, it is proud to offer the most reliable and cost-effective products for its clients worldwide.
The CEO of the company says, "Over the past few years, we have established close cooperative relationships with many research institutions, colleges and universities in the R&D of digital signage technology. Now, our company operates the business globally in over 35 countries, where its digital signage products are in use daily powering the digital media networks efficiently and cost effectively."
Martin, a customer from London, said, "I love everything about this company (well, of course, including the quality and price, ha ha!). Perfect for the display on a budget. I like to discuss our special requirements with them before placing an order, and everything is well-done."
The reason to choose Digital-Signage-China.com is very simple: This company offers high-quality products at affordable rates, and all their products are delivered at discounted shipping costs.
About Digital-Signage-China.com
Digital-Signage-China.com has over 8 years of experience in digital signage, allowing displaying rich content quicker, easier, and more effectively than ever before. The company specializes in the manufacturing and wholesale of high-end and middle-end digital signage players, enabling many companies worldwide across all business sectors to benefit from the power of digital media communication. For more details, please view: http://www.digital-signage-china.com.