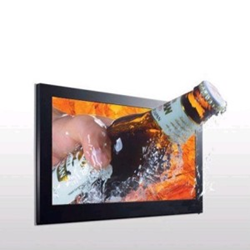 (PRWEB) November 12, 2014
Digital-Signage-China.com, an expert company that provides a wide range of cloud-based media delivery solutions and products today introduces its special offer on network media players and digital signage solutions.
Digital-Signage-China.com has been very popular among worldwide digital signage distributors. The best thing about the company is that all its engineers and sales staff are kind and considerate; they are always working hard to satisfy what clients actually want. As a result, it can always meet the varied requirements of different customers.
The media players are actually a comprehensive content management system offering a platform for any integrated digital signage system. The cloud based content management system can be set up in minutes and managed remotely by multiple users anywhere in the world.
"We are striving to provide the best digital signage solutions for clients who want to expand their business in today's digital era. As a global leader in the digital signage industry, we spend much energy and money on R&D. It is essential for businesses to find a reliable digital signage software supplier." The CEO of the company says. "If anyone requires further information about our newest products and services, please visit the website of Digital-Signage-China.com now."
About Digital-Signage-China.com
Digital-Signage-China.com has over 8 years of experience in digital signage, allowing displaying rich content quicker, easier, and more effectively than ever before. The company specializes in the manufacturing and wholesale of high-end and middle-end digital signage players, enabling many companies worldwide across all business sectors to benefit from the power of digital media communication. For more details, please view: http://www.digital-signage-china.com.