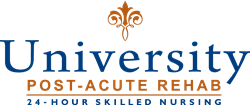 We take pride in the care given at our facility.
Sacramento, California (PRWEB) November 18, 2014
On Saturday, November 8th, The Sacramento Bee published an article titled "Unmasked: How California's largest nursing home chains perform." The article discussed the data behind California's larger nursing home chains, the companies that own the nursing homes, and the state and government regulations that monitor them. The Bee used information found in public databases and examined measures that were based on nursing turnover, levels of registered nurses, vocational nurses, physical therapists and aides.
North American Health Care, Inc. (NAHC) was listed in the top three of 46 Nursing Home Chains with the lowest number of measure rated below state averages and the highest number of measures rated above state averages. "At the top of The Bee's analysis, three large nursing-home chains – the Ensign Group, North American Health Care Inc. and Generations Healthcare – consistently performed at or above the state average in numerous categories over the last 3 1/2 years."
Of the highest performing local homes listed by the Sacrament Bee,University Post-Acute Rehab, one of NAHC's client-serviced facilities, was listed in the top three with fewer measures rated below state averages and a the highest five-Star Rating given by both CalQuality Care ratings and the Federal CMS rating. University Post-Acute Rehab has also been labeled a Best Nursing Home by US News & World Report.
"The team at University Post-Acute Rehab shares a passion in providing a nurturing atmosphere and a healing environment," exclaimed Jared Bake, who has been the University Post-Acute Rehab administrator since 2005. "We take pride in the care given at our facility and are grateful that our efforts are shown through state and federal measures."
Former residents and family members of University Post-Acute Rehab share their remarks about the care provided at University Post-Acute Rehab. "My mother has received excellent care since she has resided at your nursing facility. The nursing staff is always responsive to her needs. The physical therapy staff is excellent and cheerful and treats her very well. The assistants are always very helpful with her. Most important, everyone has treated her with dignity, respect and friendliness"; and "I want to commend you and your staff for the excellent care I received and especially want to thank the physical therapy department for their skills and helpfulness in my rehabilitation. I have recommended to several UC Davis Physicians that they use your facility for rehabilitation care" are some of the more recent testimonials shared.
For more information about University Post-Acute Rehab, please visit universitypostacuterehab.com or (916) 452-6631.
About University Post-Acute Rehab
At University Post-Acute Rehab, caring is the main concern. University believes that the most effective way to provide compassionate care is to maintain high medical integrity, build a team spirit among staff, and provide friendly, beautiful surroundings for patients and their visitors. A team of qualified professionals helps patients recover from surgery, injury, or serious illness. They understand the importance of creating a comfortable and nurturing atmosphere, whether patients are there for short-term treatment or long-term care.
About North American Health Care
The goal at North American Health Care, Inc. is to assist their client-serviced facilities in providing five-star patient services for every person served. Their client-serviced facilities' ratings reflect the organization's commitment to excellence in patient care, which includes the desire to provide every aging individual serviced a dignified experience.