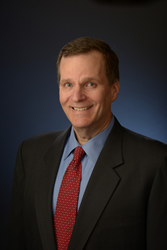 Actual agency and apparent agency were viable theories available to the plaintiff in this case
Baltimore, Maryland (PRWEB) November 11, 2014
MedicalMalpracticeLawyers.com, the premier free website that connects victims of medical malpractice in the United States with medical malpractice lawyers in their state, discusses in today's daily blog posting the November 10, 2014 decision of the United States Court of Appeals for the Eleventh Circuit ("Appellate Court") that declined to adopt the "Barbetta rule" that immunizes a shipowner from respondeat superior liability whenever a ship's employees render negligent medical care to its passengers (the Barbetta rule confers broad immunity no matter how clear the shipowner's control over its medical staff or how egregious the claimed acts of negligence).
The Appellate Court had to decide whether a passenger could invoke the principles of actual agency or apparent agency to impute to a cruise line liability for the medical negligence of its onboard nurse and doctor. The Appellate Court ruled that actual agency and apparent agency were viable theories available to the plaintiff in this case. The Appellate Court stated: "We have repeatedly emphasized that vicarious liability raises fact-bound questions, and we can discern no sound reason in law to carve out a special exemption for all acts of onboard medical negligence."
The federal lawsuit was filed against Royal Caribbean, under 28 U.S.C. § 1333 and the general maritime laws of the United States, alleging various negligent actions by Royal Caribbean's onboard medical personnel after a passenger died following his fall while boarding a trolley at or near the dock in Bermuda, thereby suffering a severe blow to his head. The passenger was allegedly required to go to the ship's medical center to be seen for his injuries and died when the care he received was negligent. The lawsuit was dismissed and the plaintiff appealed to the Appellate Court.
The Appellate Court held that it did not find that the arguments set forth in Barbetta justify its broad grant of immunity from vicarious liability in all claims of medical malpractice. The Appellate Court stated that it was obliged to follow its own maritime precedent, which demands fact-intensive treatment of agency questions: "We cannot accept a legal principle that would erect a categorical exception from this settled practice, and we see no reason to follow an outdated rule that serves no useful purpose in modern maritime law. Thus, we hold that [the plaintiff's] allegations established a plausible agency relationship between the employer, Royal Caribbean Cruise Lines, Ltd., and its employees, [the nurse and the physician onboard], and that the district court improvidently granted the Rule 12(b)(6) motion to dismiss."
Source Patricia Franza, as Personal Representative of the Estate of Pasquale F. Vaglio, Plaintiff – Appellant versus Royal Caribbean Cruises, Ltd., a Liberian corporation, Defendant – Appellee. No. 13-13067.
About Us:
MedicalMalpracticeLawyers.com has published over 1,300 consecutive daily blogs discussing issues and matters relevant to its readers. We may be contacted by completing a short, secure form from our website, or by toll-free call in the United States to 800-295-3959.
Turn to us when you don't know where to turn.