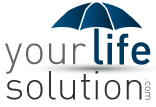 Chicago, IL (PRWEB) November 11, 2014
YourLifeSolution.com, a service which allows American consumers to instantly view competing life insurance quotes online, is today announcing that according to their most recent experience, life insurance is available to nearly all workers of virtually any occupation at no additional risk rating. "The most extreme case I've ever obtained an approval for was a bounty hunter. Firefighters and police pay the same as virtually anyone in any occupation. Those who work in the timber industry can generally get standard life insurance rates, but it's doubtful they can get approved at a preferred rating", said Eric Smith, the founder of YourLifeSolution.com. The service has taken the time to make this announcement in an attempt to educate consumers that they will likely pay little to nothing more for their life insurance regardless of their employment.
According to YourLifeSolution.com, These Occupations are Almost Never Rated as a Higher Risk:
Firefighter
Police Personell
Roofer
White Collar Military (with no chance of deployment)
Cab/Limo driver
Airline Pilot/Flight Attendant
YourLifeSolution.com encourages all adult residents of Illinois, Florida, and the rest of America to view their own life insurance quotes on YourLifeSolution.com. Information can also be obtained directly from Eric Smith at 888.374.2764.