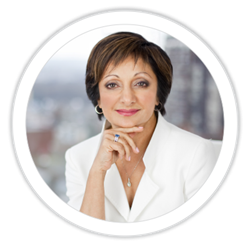 Medical Laser Treatments are for skin rejuvenation and skin tightening in combination with medical grade skin care products
Vancouver, BC (PRWEB) November 14, 2014
Dr Roz Kamani, a Vancouver family physician and medical aesthetics expert, has recently announced that medical laser treatments will now be offered at her Kitsilano Skin Care Clinic for patients looking for anti-aging and fat reduction benefits. Dr Roz Kamani and her friendly staff are known not only for their professional expertise, but also for their friendly nature and top of the line service quality. The Vancouver medical aesthetics clinic nurtures diversity and understands the differences of each unique skin type, color and issues.
"For patients looking for anti-aging results and a youthful glow, there are medical laser treatments for skin rejuvenation and skin tightening in combination with medical grade skin care products," states a company representative. "Body contouring and fat reduction is also available through expertise in CoolSculpting™. The diversity of Vancouver's communities is reflected in the many faces of beauty we see every day. Dr. Roz Kamani has a unique understanding of skin types, skin colour and the distinct differences of ethnic skin, especially issues related to Hyper Pigmentation and discolouration."
Apart from fat reduction and anti-aging, Dr Roz Kamani's Kitsilano Medical Aesthetics Clinic, also specializes in botox, dermal fillers, CoolSculpting, laser treatments and light therapy. In the arena of skin health, the Vancouver clinic also offers skin ceuticals, clarisonic, latisse, osmosis and other professional skin treatments.
About Dr Roz Kamani
Dr. Roz Kamani is a respected expert in Medical Aesthetics for over thirteen years, dedicated to revealing, protecting and enhancing the full health and beauty potential. Dr. Roz Kamani and her friendly staff offer sought-after treatments and procedures, such as Botox to treat facial and neck wrinkles, injectable Dermal Fillers for facial contouring, as well as volume enhancement and non-surgical facelifts at her Kitsilano Skin Care Clinic. Dr. Roz Kamani is recognized as one of the premier Vancouver Botox specialists. She also has advanced training in Medical Aesthetics and the use of neuromodulators (Botox) and Dermal Fillers, refining her skills in non-surgical face-lifts and beautification using combination therapies.
For more information, log on to http://rozkamani.com/ or call 604.222.2111.