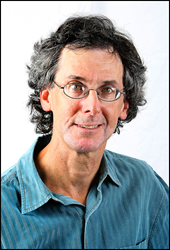 Orlando, Fla. (PRWEB) November 11, 2014
It was announced Tuesday that Golfweek Senior Writer Bradley S. Klein, who has covered golf architecture since joining the magazine in 1988, has been selected as the 2015 Donald Ross Award winner by the American Society of Golf Course Architects (ASGCA). Chosen for his positive impact on golf and golf course architecture, Klein will be officially recognized at the ASGCA Annual Meeting March 2015 in La Jolla, Calif.
"Brad has traveled the world studying and reporting on golf course architecture," said ASGCA President Lee Schmidt. "His articles and books have informed golfers and non-golfers alike, telling the story of courses and those who design them.
"His critiques keep architecture in the public eye and start conversations about how design contributes so much to the essence of the game. ASGCA respects his knowledge and perspective. We appreciate his skill in describing what we do and all that golf courses bring to our communities."
Regarded as an expert in the field, Klein, 60, has written and lectured widely on the subjects of golf course design, the golf development industry and sports media. He has also published seven books on golf course architecture and history, including "Wide Open Fairways" and "Discovering Donald Ross," winner of the USGA 2001 International Book Award.
A former PGA Tour caddie and 2006 inductee into the International Caddie Hall of Fame, Klein also holds a Ph.D. in political science and spent 14 years as a university professor in international relations, political theory and media studies before devoting himself to golf writing.
"This is such an honor," said Klein. "I'm really proud to have had a home for so long at Golfweek and with so much print space to develop a voice on these issues."
With this accolade, Klein joins an impressive list of journalists who have received the Donald Ross Award, including Herbert Warren Wind, Peter Dobereiner, Charles Price, Dick Taylor, Ron Whitten, George Peper and James Dodson.
To read articles and insights from Bradley S. Klein, visit Golfweek.com
About Golfweek
Founded in 1975, Golfweek is the most authentic, authoritative and independent voice in golf. Serving enthusiasts who are truly passionate about the game of golf, the Golfweek brand includes Golfweek magazine, Golfweek.com, Golfweek OnDemand, Golfweek Mobile, Golfweek Custom Media, The Golf Wire and TurfNet.com. Golfweek is part of Turnstile Media Group, which specializes in developing diverse media platforms that engage and strengthen the communities they serve. Founded in 1990 and headquartered in Orlando, Florida, Turnstile Media Group is also the parent of Professional Artist, Winter Park/Maitland Observer, Seminole Voice, Central Florida Senior and Turnstile Connect.