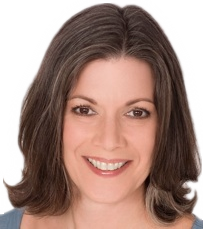 Houston, TX (PRWEB) November 11, 2014
EmLogis, a leading provider of employee scheduling software for long term care facilities, today announced that they will host a live webinar featuring guest speaker Long Term Care Psychologist and Author Dr. Eleanor Feldman Barbara, "Dr. El." She will offer tips and advice on creating or fostering an emotionally healthy workplace in long term care facilities.
The live webcast "Creating an Emotionally Healthy Workplace" will be held on Wednesday, November 12, 2014 at 1:00 PM CDT. To register for the live event or to receive a link to view the recorded event when available, please visit: http://www.emlogis.com/events/creating-emotionally-healthy-workplace/
The work environment of a long term care facilities can either support or undermine the efforts of long term care nursing and other staff, therefore having a direct impact on the quality of services that residents receive. To help managers create healthy work environments, Dr. Eleanor Feldman Barbera Ph.D. will offer a live webcast to discuss the positive impact of addressing the emotional health of a workplace. She will offer offers immediately implementable tools and suggestions for fostering emotionally healthy work environments.
What attendees will learn from this live webcast:

The practical (and financial) benefits of a psychologically healthy workplace
The five different elements that contribute to a positive environment
Realistic, feasible steps toward making your workplace emotionally health
This webcast is ideally suited for these long term care professionals:

Administrators and assistant administrators
DONs, ADONs, and department heads
Staff training coordinators
Human resource department staff
About the speaker, Dr. Eleanor Barbera or "Dr. El"
Dr. Eleanor Feldman Barbera, PhD, author of The Savvy Resident's Guide, is an accomplished speaker and consultant with over 17 years of experience as a psychologist in long-term care. She writes about mental health issues in long-term care on her award-winning website, MyBetterNursingHome.com, and in her McKnight's Long-Term Care News column, "The World According to Dr. El."
About EmLogis: Smart Employee Scheduling for Long Term Care Facilities
EmLogis provides smart employee scheduling and workforce management software that is designed specifically for environments with complex employee scheduling needs and strict compliance requirements – such as long term care, corrections, law enforcement, and healthcare facilities. Affordable, easy-to-use, and entirely web-based, EmLogis reduces staffing costs, helps to control overtime, ensures compliance, and increases employee satisfaction. Contact EmLogis at +1-888-302-9830 or visit http://www.emlogis.com for more information.
EmLogis and SmartRules Scheduler™ and EmLogis White Glove™ Installation Services are trademarks of EmLogis Inc in the United States and other jurisdictions. All other company and product names may be trademarks of their respective companies.