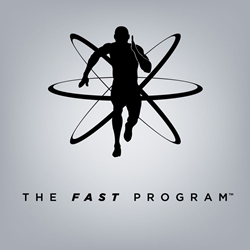 Our FAST Program is unique because it's designed specifically for high school athletes.
Newton, PA (PRWEB) November 12, 2014
Brandon Hughes Athletic Training, led by former NFL player Brandon Hughes, is excited to announce the launch of its innovative "FAST Program" at Transcend Fitness in Bucks County, PA. This new training program focuses on strengthening specific skill sets among high school athletes preparing for upcoming sports seasons. The FAST Program's exclusive focus on young athletes serves as a diverse alternative to the organization's other training options, which include the "Fit and Ready" and "Mobile and Ready" programs and which are geared towards the general public.
The FAST Program, which stands for Functional Athletic Skills Training, is designed to improve specific athletic skill sets and help athletes become dominant players in their sport. The program implements a highly-customized, comprehensive training regimen that targets multiple aspects of physical fitness. Training can be tailored to high school athletes in a variety of sports, and can be conducted through both group and individual sessions.
As founder and lead trainer Brandon Hughes remarked, "Our FAST Program is unique because it's designed specifically for high school athletes; we provide comprehensive training to prepare these athletes for upcoming seasons that focuses on everything from strength training, speed, balance, agility and much more. Our goal is ensure that athletes are at the top of their game and are ready to tackle a season head on."
Hughes underscored the program's commitment to helping high school athletes achieve overall fitness by adding, "We're also proud to offer exceptional nutritional guidance to our young athletes with the help of our expert dietician. As we understand that performance significantly depends on what we use to fuel our bodies, we've made it a point to make nutrition an important component of our program."
About Brandon Hughes Athletic Training
Located at the Transcend Gym in Newton, PA under the direction of former professional athlete Brandon Hughes, BH Athletic Training's mission is to help others reach their fitness goals and achieve peak athletic performance. BH Athletic programs incorporate a mix of dynamic strength, stretching and endurance training for optimal results.