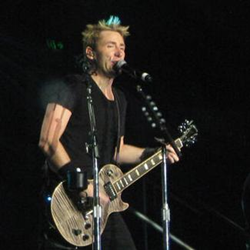 Nickelback Release 2015 No Fixed Address Concert Tickets Today For Shows Across North America with Seats Available at TicketsCheapest.com even when sold out at the box office.
Allentown, PA (PRWEB) November 15, 2014
Nickelback releases their latest album called No Fixed Address Monday November 17. In conjunction with this publication the group announced their upcoming North American tour for 2015. The tour likewise called No Fixed Address begins US shows in Allentown, PA at the PPL Center on February 14, 2015. Other cities on the tour include Manchester, NH, Grand Rapids, Louisville, Columbus, Moline, Kansas City, Sioux Falls, Omaha, Minneapolis, Nashville, North Charleston, SC, Jacksonville, Tampa, West Palm Beach, Bangor, Mountain View, Las Vegas, Cincinnati, Dallas, Austin, Tulsa, Spring TX close to Houston and Wantagh NY near New York City to name just a few. The tour makes stops in several Canadian cities including Ottawa, Montreal, Toronto, and Edmonton. Tickets for all Nickelback concerts can be found at TicketsCheapest.com online.
The band Nickelback formed as a Canadian rock group in the late 1990's. Today they consist of lead vocalist and guitarist Chad Kroeger, vocalist, keyboardist Ryan Peake, bassist Mike Kroeger and drummer Daniel Adair. Mike Kroger once worked for Starbucks; often the change he gave customers was a nickel, thus the name Nickelback. The band has sold over 50 million albums worldwide. Some describe Nickelback as post grunge, hard rock, and /or alternative rock. Some popular Nickelback songs include "How You Remind Me", "Too Bad", "Never Again" "Figured You Out", "Photograph", "Burn It To The Ground" and "Never Gonna Be Alone". The soundtrack for the movie Spiderman features the song "Hero" written by Chad Kroeger.
TicketsCheapest.com operates in the ticket resale market, similar to sites concert fans may be familiar with including Stubhub. Often TicketsCheapest.com sells the exact same seats as other resale sites, and in an exact seat price comparison TicketsCheapest.com beat 25 out of 25 competitors for lowest priced tickets when examining the true final cost including fees and delivery. When looking for tickets to sold out concerts or for premium tickets like floor seats, TicketsCheapest.com can prove to be the best bet, offering prices for concert tickets cheaper than other resale sites more often than not. Try TicketsCheapest.com for other hard to get tickets like MLB, NFL, NBA, NHL and all major events in addition to popular concerts.
In addition to Nickelback, the PPL Center in Allentown, PA hosts a Cher concert featuring Pat Benatar and Neil Giraldo. In nearby Philadelphia music fans can see acts in December like Justin Timberlake, the progressive rock band the Trans Siberian Orchestra performing 2 shows just before Christmas and Maroon 5 performs in March.
Many of these Nickelback tickets may be purchased with an E-Ticket option, meaning a paper ticket may be printed right from the buyer's computer. The printed tickets and computer systems at the arenas hosting Nickelback concerts make using the tickets printed at home easy. With the 125% ticket guarantee of authenticity and guaranteed admission to the Nickelback concert, fans need not be concerned about an E-ticket. In addition to E-Ticket options, many tickets may still be shipped via next day delivery or picked up near the venue. Buying tickets on the street before a show has become a gamble, inviting fraud; play it safe and buy last minute tickets from a trusted source owned by a company with a longstanding excellent history with the BBB.
About Financial Firebird, and Tickets Cheapest:
The sites to buy cheap concert tickets online, and its sister sites, including the site to purchase Broadway tickets like Aladdin on Broadway, are affiliated with the Financial Firebird Corporation Travel Group. Financial Firebird Corporation, established in 2000 stands as a proud BBB member. These sites for consumers to buy tickets online operate in the resale market and maintain no relationship with the venues or performers. The resale ticket market allows consumers access to events once the box office has sold out or to buy premium seats when the venue no longer offers any inventory. Within the group of these secondary market ticket services, the Financial Firebird owned ticket sites offer lower prices than competitors. Find the sites at TicketsCheapest.com.