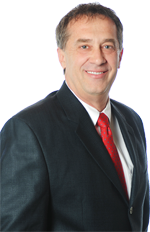 Lakewood Ranch, FL (PRWEB) November 11, 2014
Periodontist Dr. Lindsay B. Eastman is excited to announce that he now offers the Pinhole Surgical Technique (PST™) for receding gums treatment in Lakewood Ranch, FL. Many people are in need of help with this common but serious condition. Dr. Eastman also reminds residents of the importance of getting treatment for gum recession. While some signs, such as sensitive teeth, are noticeable to patients, regular checkups are needed to catch the problem early. Left untreated, this condition is known to lead to root decay and even tooth loss in some cases. However, help is available through the innovative PST™, which reverses recession and saves teeth.
Too many who have sensitive teeth ignore the problem because they do not realize that help is available. The first step Dr. Eastman takes in resolving this or other problems is to diagnose the condition that is causing it. Sensitivity, especially to sweets and temperature, is a common symptom associated with gum recession. Following a comprehensive examination, Dr. Eastman gives his diagnosis and suggestions. He works out a treatment plan with patients individually because he recognizes that the most appropriate treatment for one person is not necessarily the best for another.
Patients can visit Dr. Eastman's office to obtain receding gums treatment in Lakewood Ranch, FL. He uses PST™ because it is advanced, easy on patients, and delivers effective results. Dr. Eastman keeps up with current research and dental techniques so that he is able to offer the best possible care for each patient who walks through his doors. PST™ is easier on patients than traditional gum recession surgery because it requires no cutting, grafting, or stitching. When Dr. Eastman performs the treatment, he only creates a pin-sized hole in the gums. Through this tiny hole, he separates the affected gum tissue from the bone to which it is attached, and then moves it into a more desirable position. Patients see immediate and lasting improvement. Complaints, such as sensitive teeth, are often resolved the same day.
Local residents are welcome to contact Dr. Eastman's office for more information about receding gums treatment in Lakewood Ranch, FL and to schedule a personal consultation. All are invited to visit his website to read about this and other topics.
About the Doctor
Lindsay B. Eastman, DDS, MS, PA is a periodontist offering patients personalized dental care in Bradenton, FL since 1980. Dr. Eastman received his Doctor of Dental Surgery degree from Loyola University Dental School where he completed his Graduate training in Periodontics and his Masters of Science in Oral Biology. He received his Post-Graduate specialty training in Surgical Placement of Implants from Northwestern University Dental School, and completed Business Management Training from Pride Institute. He is part of one percent of dental professionals providing the LANAP® FDA cleared laser procedure for gum disease and periodontal treatment. To learn more about Dr. Eastman and his dental services, visit his website at http://www.bradenton-periodontist.com and call (941) 792-3899.