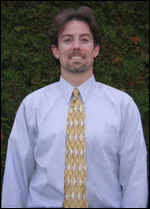 Sequim, WA (PRWEB) November 11, 2014
Recent research has revealed a direct correlation between gum disease and diabetes. Dr. Nathan Gelder educates his patients in Sequim, WA on the prevention and treatment of gum disease. Recognizing the symptoms of gum disease can sometimes be difficult because it is a slowly progressing ailment. Symptoms of gum disease include bleeding gums, chronic bad breath, loose teeth, a change in the way teeth are fitting together, and receding gums.
Gum disease has reached epidemic proportions in the United States. The Centers for Disease Control and Prevention estimates that 64.7 million or 47.2 percent of American adults have mild, moderate or severe periodontitis. People 65 years and older have rates of periodontitis that increase to 70.1 percent.
Studies show that diabetics are more likely to develop gum disease. As seen with other complications of diabetes, gum disease is linked directly to blood sugar control. Patients with diabetes who do not have control of their blood sugar tend to have more severe cases of gum disease and are more likely to lose teeth as a result.
With diabetes, blood vessels thicken which has been suggested as one of the reasons having diabetes increases the risk of gum disease. Blood vessels are responsible for delivering oxygen and nutrients to the tissues of the body and removing waste products. When the blood vessels thicken, the flow of nutrients and removal of waste products slows, which weakens the resilience of bone and gum tissue making them more prone to infections like gum disease.
Patients with symptoms of gum disease, like bleeding gums, in Sequim, WA should schedule a consultation with Dr. Gelder as soon as possible to lower their risk of other complications. It is especially important for patients with diabetes to recognize symptoms and seek treatment for gum disease as early as possible. For more information on Diabetes Awareness Month or the services offered by Dr. Gelder, please visit http://www.sequimlaserdentistry.com or call (360) 639-4477.
About the Practice
Sequim Family Dentistry is a general practice offering personalized dental care for patients in Sequim, WA since 2006. Dr. Nathan Gelder received his DDS from Oregon Health and Science University in Portland. After graduation, Dr. Gelder gained post-graduate experience in the Navy, completing a general practice residency at Camp Pendleton's naval hospital in California, then serving for three years at a marine air base in Japan, Iwakuni. Dr. Gelder belongs to the one percent of dental professionals currently providing LANAP®, the first FDA-cleared laser procedure for gum disease and periodontal treatment. Dr. Gelder is the only doctor within a four-hour radius to offer this cutting-edge procedure. To learn more about the dental services at Sequim Family Dentistry, visit http://www.sequimlaserdentistry.com or call (360) 639-4477.