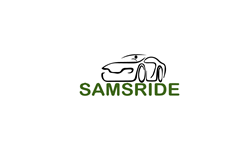 "Samsride the app ride platform for everyone"
Irvine, CA (PRWEB) November 12, 2014
Samsride, new rideshare app, launches in San Diego, Orange County and Los Angeles, with new features that set them apart from other app companies.
The app is a three in one platform that connects drivers with passenger's through website order, call center or downloaded app. What's more exciting about this app is that customers are able to pay driver cash, as long as the trip amount is under thirty dollars. All downloaded apps must have a credit card, prior to ordering a trip, but at the end of trip, customers can opt for cash. Customers can also pre-book rides, days or hours in advance.
The feature matches drivers and dispatches the driver at the selected time. The app is currently only working with fully licensed commercial drivers, each driver holds a commercial insurance policy, while being properly screened through the state. The platform offers higher quality vehicle's at an affordable rate comparable to taxis. Customers can choose car, suv or wheelchair. Samsride offers wheelchair accessible vans on demand as an option for wheelchair bound customers.
The price points are less then rival app companies, and with the flexibility in payment, along with time ordering, the app is a unique addition to the growing ride share market. The apps rating system is fair to the driver and passenger. The simple, thumbs up or thumbs down rating, allows the customer to rate the driver on the service he provides. Thumbs up or down on, was the "driver professional," was the "vehicles clean," "overall experience." Recently drivers have been rated unfairly with other app company's one to five star rating system. Samsride also doesn't price gouge customers on return trips or during peak hours like other app companies.
The app is headed by serial entrepreneur, Sam Xia and Orange County transportation expert, Nathan Lee. The app can be downloaded on Apple store @ https://itunes.apple.com/us/app/samsride/id933530324.
For more information please contact
http://www.samsride.com/
Sam Xia
Phone: 657-215-4441 (tel:657-215-4441)
Contact
Sam Xia
***(at)samsride(dot)com