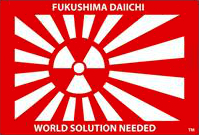 Austin, Texas (PRWEB) November 11, 2014
The Fukushima Solutions Group will host a two day conference on Nov. 14-15, 2014 at the University Baptist Church in Austin Texas. The Fukushima Solutions World Conference will discuss the negative health consequences that have resulted from the 2011 Fukushima Daiichi disaster as well as the current threat of ebola. The conference will be lead by master of ceremonies Dr. Edward F. Group of Global Healing Center on Friday and John B. Wells on Saturday and feature media and medical authorities from across the world, including Lieutenant Steve Simmons of the U.S.S. Ronald Reagan, a carrier that provided rescue and relief operations off the coast of Fukushima Japan, Dr. Robert Rowen, Jon Rappaport, Ty Bollinger, and Natural News' Mike Adams.
It has been almost four years since the Fukushima disaster and since that time there have been mounting reports of increasing levels of radiation being released from the Fukushima Daiichi site and evidence warns of increasing danger to the Pacific Ocean and west coast of the United States and Canada. This conference aims to provide a much better understanding of the health dangers and problems that still exist from the Fukushima disaster as well as the looming danger of an ebola pandemic.
The conference is free to attend and a free live web cast can be viewed at: http://www.liveonlocation.tv. For additional information, visit http://www.fukushimasolutions.com.