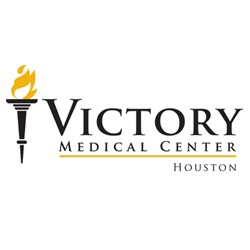 "We are thrilled to receive this honor two years in a row," said Victory Medical Center Houston CEO Nicholas Crafts.
Houston, TX (PRWEB) November 12, 2014
Victory Medical Center Houston is pleased to announce it has been selected by the Houston Chronicle as one of Houston's Top Workplaces for the second consecutive year. Among small companies, Victory was number six and was the highest-ranked hospital in Houston on the list.
"We are thrilled to receive this honor two years in a row," said Victory Medical Center Houston CEO Nicholas Crafts. "We value teamwork and are constantly striving to create a culture of excellence at our hospital by evaluating the needs of our employees, physicians and patients. We are driving a new standard in surgical care, and we are proud to have such a strong employee base at Victory Medical Center Houston."
The companies listed as part of the Houston Chronicle's Top Workplaces were determined solely on employee feedback from a third-party survey. More than 78,000 employees evaluated Houston employers in areas such as opportunities for advancement, the value of their pay and benefits, their bosses' communication management skills and more. The survey is conducted by Workplace Dynamics, the largest employer data ratings service provider in the U.S.
"I have been in the workforce since I was sixteen years old, and I have never worked with such a caring administrative staff," said Ivory Kyle, a registration representative at Victory Medical Center Houston. "Coming to work for Victory is a home away from home. I consider myself very lucky to work with a great group of people. The management team encourages their employees to meet their life goals and strive for the best."
About Victory Medical Center Houston
Victory Medical Center Houston is a private surgical hospital that provides leading-edge technology and superior personalized care from the region's top physicians. Patients will receive first-class care including a dedicated nurse, private, spacious patient suites, and luxury amenities such as gourmet food, Wi-Fi, high quality linens and convenient valet parking. Victory Medical Center Houston employs over 140 healthcare and support professionals. The facility specializes in Spinal, Bariatric, Ear, Nose, and Throat, Gynecologic, Hand, Joint Replacement, Orthopedic, and Podiatric Surgeries as well as Pain Management procedures. For more information, visit us at victory-healthcare.com/houston or follow us on Facebook.
About Victory Healthcare
Based in The Woodlands, Texas, privately owned Victory Healthcare is creating the standard in surgical care through its growing network of specialized surgical hospitals. Our surgeons are the most highly trained and respected physicians in their fields, committed to providing revolutionary technology and minimally invasive treatment techniques. We create a first class experience for our patients in our state-of-the-art facilities that include concierge services, a one-to-one nurse to patient ratio, and personalized service in an environment designed to promote comfort and healing. Learn more about the Victory Difference – at victory-healthcare.com or follow us on Facebook.