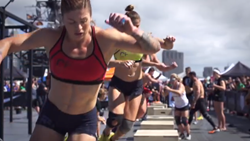 "It is clear there is a committed public that cares about our veterans. Between 22 and 50 veterans commit suicide every day in America. If we can help just one veteran get access to services they need, it will all be worth it."
San Diego, CA (PRWEB) November 12, 2014
Today thousands of participants across all 50 United States and several international locations, paid tribute to America's returning veterans with a special workout and message.
From Alaska to Florida, thousands of athletes completed the inaugural 'Three Wise Men Tribute' workout, named after the three Wise brothers: Jeremy Wise, Ben Wise, and Beau Wise. Jeremy and Ben were both killed in action in Afghanistan; Beau remains on active duty in the U.S. Marine Corps. Servicemen and women stationed throughout the world also participated in the event.
"It's just incredible the amount of support that has poured in to support our cause," said Nathan Fletcher, founder and chairman of the Three Wise Men Foundation. "It is clear there is a committed public that cares about our veterans. Between 22 and 50 veterans commit suicide every day in America. If we can help just one veteran get access to services they need, it will all be worth it."
The Tribute is hosted by the Three Wise Men Foundation, a nonprofit founded by Marine combat veteran and former California state assemblymember Nathan Fletcher. Today's Veterans Day Tribute was the second part of a two-part event to honor veterans. The first event occurred October 18, 2014 aboard the USS Midway in San Diego. Thousands of spectators and athletes, including 25 of the world's top athletes, participated in the Tribute.
Mission Edge San Diego is serving as the event's key fiscal sponsor and partner.
To see photos from today's Tribute, visit: http://www.facebook.com/3WMFoundation
For more information, visit http://www.threewisementribute.org.
FACEBOOK: @3WMFOUNDATION | TWITTER: @3WMFOUNDATION