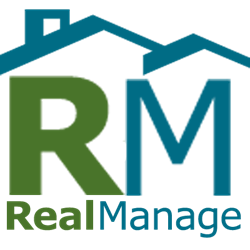 Jarrett brings with him a wealth of expertise and experience within the community association management industry to his new role with RealManage
Charlotte, NC (PRWEB) November 18, 2014
RealManage announced today that Jarrett Tran, LCAM, PCAM®, has been named On Site Community Association Manager for the company's luxury, resort-styled condominium client Fifth and Poplar located in Charlotte, North Carolina. Jarrett brings with him over 10 years of community management experience specializing in commercial and community association management where he honed his skills in negotiated vendor contracts; financial planning and budgeting; hiring, training and mentoring staff members; and reducing operating expenses on behalf of the communities he served. Jarrett was awarded the 2012 On Site Property Manager of the Year designation from the North Carolina chapter of Community Association Institute. Mr. Tran holds a BS/BA in Management from the University of North Carolina at Charlotte - Belk College of Business.
"Jarrett brings with him a wealth of expertise and experience within the community association management industry to his new role with RealManage," states Steve Jordan, President, Branch Operations. "Jarrett's focus on providing world-class customer service to the client communities he has served; coupled with his dedication to the industry as seen by his achievements and recognition by the local CAI chapter, will greatly impact our team members, client board members and homeowners at Fifth and Poplar as we continue our strong growth into 2015 and beyond."
About RealManage
RealManage is a property management company that specializes in HOA management and condominium management and manages hundreds of community associations in Arizona, California, Colorado, Florida, Georgia, Illinois, Louisiana, Nevada, North Carolina, Oregon, Texas and Washington, including homeowner associations (HOAs), condominium associations, cooperatives, municipal utility districts, luxury high-rises and large master-planned communities. For more information or to request a quote for HOA management or condominium management, visit RealManage.com or call us toll-free at (866) 403-1588. You may also follow us on Facebook, Twitter, LinkedIn and Google +.