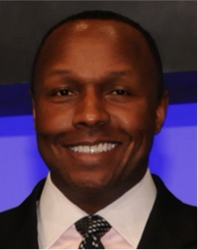 We believe that senior residents deserve to have in-person support response for Telephone, Internet, & Television service, so senior communities can focus on resident care. - Jerry Grove, CEO
Liberty Township, OH (PRWEB) November 12, 2014
CareConnect by ESCO Technologies, the nation's only quadruple play provider of Internet, Television, Telephone and Nurse Call Systems for senior living communities, has launched a new level of customer support that is unprecedented in the telecommunications industry. The company's new C.A.R.E. (Connecting All Residents Efficiently) Representative is a dedicated onsite resident support staff member. This representative will be an ESCO Technologies employee who will be onsite at senior living communities that offer the CareConnect managed program. The C.A.R.E. Reps will be in addition to ESCO Technologies' existing dedicated Customer Care and Account Management teams.
"Since the initial development of CareConnect, the ESCO management team has been committed to helping our community partners enhance the lives of their residents by upgrading their on-campus technology and amenities, while also creating substantial revenue streams," said Jerry Grove, CEO of ESCO Technologies. "We have learned that although their financial and technological goals are being met, and that the amount of resident assistance required from their staff to run the CareConnect program is minimal, they would much rather have a program where they literally 'do not have to lift a finger' in resident support. That's why we developed the new C.A.R.E. Representative."
What you can expect with an onsite C.A.R.E. Representative:
An ESCO Technologies C.A.R.E. Rep can be included in any new service contract, or added to any existing contract. They can set up new phone service, help with television, internet and remote control issues, reset internet modems, among many other things. The designated C.A.R.E. rep is available in person to help will all CareConnect service questions, and offers:

Onsite Customer Support
Technical Support
Resident Support
Service adds, moves, changes and set ups
Service customization (setting up favorites on TV, etc)
Staff Training and Processing new service paperwork
"The goal at ESCO Technologies is to continually provide incomparable customer service for senior living communities," says Grove. "We believe that senior residents deserve to have in-person service response for Telephone, Internet, E-Call, and Television service needs, and that this level of personal support will allow senior communities to focus on the important things, like caring for the needs of their residents."
For more information about ESCO Technologies and the CareConnect managed program, please visit http://www.esco-tech.net.