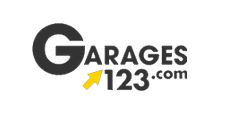 (PRWEB) November 11, 2014
Being a leading name in the field of NewAge garage solutions, Garages123 now offers a wide variety of elegant and stylish NewAge garage floor coating at a competitive price. The company provides the widest and finest range of garage flooring options that are elegant and useful for maintaining a beautiful look. The designing of these floor coatings are trendy, which gives the garage a fashionable touch. So, now not only the interior of one's house, but also the garage, can be given a fantastic décor.
The NewAge garage floor covering by Garages123 is 80 mm thick. It can be used just after 15 to 45 minutes of installation. To give a darker look to the garage flooring, one can use a grey color and for a lighter look, beige can be used. Its stylish tread plate pattern brightens up the garage and gives the floor a sleek surface. The surface of this NewAge floor has non-slip tread plate and UV protective coating. It is chemical and water resistance, making it very durable. Cleaning it is very easy. A simple spray with a hose, sweep, mop, or wipe down is enough to clean the floor.
While talking more about flooring and their products, one of the representatives of Garages123.com stated, "NewAge Garage Flooring will give an extraordinary finish to your garage floor and at the most competitive price. NewAge Products are known to survive the elements and provide a lasting impression. Our NewAge garage floor coverings are made from moisture-resistant PVC, plus you will get diverse options to select from attractive designs and patterns."
About Garages123.com
Garages123.com's goal is to help homeowners everywhere reclaim their garage as a livable and valuable space in their home, using the latest in attractive, affordable, top-of-the-line garage storage and organization products. Garages123.com was born when they realized there was a need for garage storage solutions that combined easy-to-install high-quality products, and professional design at an affordable price. Their customers have the option to purchase their storage products directly online, and utilize their FREE design services by the experts.
For more information, please visit http://www.garages123.com
Address:
Garages123.com
USA - Canada - UK
(800) 610-4502
info(at)Garages123.com