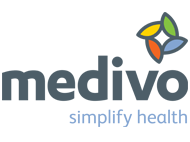 A live webcast and replay of the presentation will be avialable at www.medivo.com/media-center.
New York, NY (PRWEB) November 12, 2014
Medivo, Inc., a leader in lab data analytics, will present at the 2014 Stifel Healthcare Conference on Tuesday, November 18, 2014, at 10:20 am ET at the New York Palace Hotel in New York City. The presentation will be given by Medivo's Co-Founder and CEO, Sundeep Bhan, together with Medivo's CFO, Steve Chase.
A live webcast of the presentation will be available to interested parties at medivo.com/media-center. Interested parties are encouraged to register at least 15 minutes prior to the scheduled start time.
A replay of this webcast will also be available at medivo.com/media-center, beginning approximately one hour following the completion of the presentation.
About Medivo
Medivo unlocks the power of lab data to better inform treatment decisions and improve health outcomes. Medivo's clinical data experts extract proprietary insights from the Medivo Lab Value Exchange™ (LVX™), an anonymized patient level clinical database of more than 30 million patients. Medivo helps deliver on the promise of precision medicine by providing decision support on the use of targeted therapeutics. Medivo enables life science companies to build clinical intelligence to optimize their sales and marketing initiatives, while enabling its clinical lab partners to realize the full value of their data assets. Founded in 2010 by healthcare entrepreneurs, Medivo's investors include Safeguard Scientifics, Inc. (NYSE:SFE) and Merck Global Health Innovation Fund (GHIF). For more information, visit http://www.medivo.com.