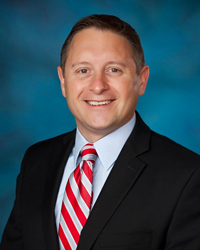 The successful development and implementation of this solution truly leveraged the collective strengths of both SIRVA and ORTEC
Atlanta, GA (PRWEB) November 13, 2014
SIRVA, Inc. , a leading provider of global mobility services delivering integrated relocation and moving solutions for multi-national corporations, governments and consumers, was named a winner of the 2014 InfoWorld Technology Leadership Awards. The SIRVA team worked with leading software provider ORTEC to create modern routing and scheduling systems to enhance SIRVA's moving operations, enabling better service to customers and improved operating efficiencies.
Both the legacy system and the ORTEC platform ran parallel throughout the pilot process, to allow for extensive testing, detailed configuration and training of users. The new routing and scheduling software provides the corporate planning group as well as hundreds of independent van line agents the ability to schedule and monitor their interstate shipments with web access to the centrally hosted planning software.
"Our modernized routing and scheduling system is another great example of SIRVA's ability to enhance the mobility experience through technology and innovation," said Jason Birnbaum, SIRVA Chief Technology Officer. "The successful development and implementation of this solution truly leveraged the collective strengths of both SIRVA and ORTEC."
"The SIRVA and ORTEC teams collaborated brilliantly resulting in a truly innovative solution," stated Jeff Wilson, President of ORTEC. "Both companies are industry-leaders with a devotion to outstanding customer service and share a commitment to global sustainability practices. It is sure to be a long lasting partnership."
Benefits Available From ORTEC Routing and Scheduling:
-Reduction in operational costs and empty mileage
-Improvement in trailer utilization, for fill percentage and average weight
-Improved on-time deliveries and customer service
-Greater compliance for Hours of Service (HOS) & trip planning
-Increase in driver and dispatcher efficiencies with integrated street level mapping
-Automated planning through optimization
-A lower total cost of IT ownership through web accessibility
Connect with us via social media:
Twitter: @ortec_us
LinkedIn: https://www.linkedin.com/company/ortec
About InfoWorld
InfoWorld helps IT decision makers choose the right technology, within the context of a cohesive strategy for business impact at their organizations. InfoWorld identifies and promotes emerging technology segments that add unique value for the organizations that implement them, as well as the vendors that provide those solutions. Using an integrated communications approach including online, events, research, and a continued investment in the independent InfoWorld Test Center, InfoWorld analysts and editors provide hands-on analysis and evaluation, as well as expert commentary on issues surrounding emerging technologies and products. Visit InfoWorld at http://www.infoworld.com.
About SIRVA, Inc.
SIRVA is a leading partner for corporations to outsource their mobility needs, relocating and moving their executives and staff globally. SIRVA offers an extensive portfolio of mobility services across approximately 170 countries providing an end-to-end solution to deliver an enhanced mobility experience and program control and security for customers. SIRVA has a portfolio of well-known and recognizable brands including Allied, northAmerican, SMARTBOX, and Allied Pickfords. For more information please visit http://www.sirva.com.
About ORTEC
ORTEC is a leading provider of advanced analytics and predictive commerce solutions. Our team specializes in helping companies meet Big Data analytics challenges in the areas of fleet routing and dispatch, vehicle and pallet loading, workforce scheduling, demand driven transportation forecasting, dynamic network planning and warehouse control. ORTEC offers both Windows and SAP® certified and embedded solutions in the cloud. ORTEC solutions are also integrated with & complimented by its strong relationships with industry partners in ERP, Mobile/Telematics & S&OP. In addition to having the honor of being named as winner of the 2012 Franz Edelman Award for Operations Research Excellence with TNT Express, ORTEC has recently won awards from Computerworld, Supply Chain Brain, Consumer Goods Technology and GBC Health. ORTEC has over 1,800 customers and 700 employees, worldwide.