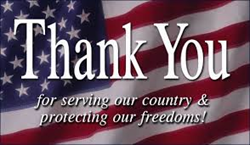 Thank you RPSN Ojeda in the 1st CEB Marine's! We're all proud of you and thank you for your service!
Elmsford, NY (PRWEB) November 11, 2014
New York based Eye Care Associates enters its 15th year in business online as the operator of CleContactLenses.com an online e-tailer that sells contact lenses, contact lens removers, contact solutions and other items that are eye care related such as prescription glasses and designer sunglasses.
CLEContactLenses.com is supervised by a team of eye care professionals, Ophthalmologists, Optometrists, and Opticians to best service their patients' needs and questions.
On this very important day let's take a moment to thank a veteran for their service to our country. If not for them there would be no America as we know it. We are the home of the free and land of the brave thanks to these brave men and women.
On this day CLEContactLenses.com is asking everyone to take a moment to thank a veteran on its Facebook page https://www.facebook.com/cle.contactlenses as they will be selecting one veteran or active service man or woman with a voucher for a complimentary pair of Ray Ban Sunglasses. The owners of CLEContactLenses.com said "Consider it a small token of gratitude from the team at Eye Care Associates and CLEContactLenses.com for the selflessness and sacrifices they make on a daily basis."
In order to enter CLEContactLenses.com Thank a Veteran FaceBook contest, all one needs to do is visit and like their page and tell them about the veteran or service member they would like to see receive the gift voucher for Ray Ban Sunglasses and why. Then, on November 12th 2014, CLEContactLenses.com will announce the winner on their FaceBook page.
CleContactLenses.com is based out of Westchester County, NY and have offices in New York City and Mahwah, NJ. CleContactlenses.com has been in business online for the last 15 years selling Acuvue contact lenses, contact lens removers, contact solutions, eye vitamins and all things eye care related.