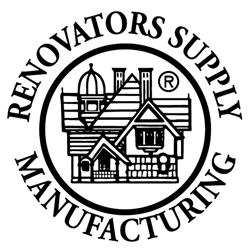 The company also offers corner pedestal sinks which are highly durable and that they are manufactured in such way that won't lose its shine and texture even during prolong usages.
Erving, MA (PRWEB) November 12, 2014
Time to ditch yesterday's drab fads. The Renovator's Supply, the world's leading expert in sinks, now has a YouTube channel devoted to custom designed, made-to-order luxury stone sinks available in corner sinks, console sinks, pedestal sinks and more. The Renovator's Supply is here to set your dreams in stone.
RenSup's bathroom stone sinks come in myriad styles and materials such as green, white and honey onyx, carrara marble, and absolute black granite. They are also available in a variety of other cut-to-order stones in a wide selection of vibrant natural colors. Visit our youtube channel: "Stone Sinks Marble Granite Onyx Renovator's Supply" to find out more.
RenSup's high end bathroom stone sinks are a one-of-a-kind solution for challenging bathroom renovations. A marble sink is the ultimate stylish fix for boring bathrooms. Looking for space-saving luxury? Try The Renovator's Supply's carefully carved Carrara Marble Console Corner Sink. Want something no one else has? RensSup work with you, your architects, and your designers to make sure the sink you order is exactly the one you want.
Rensup sinks are built to ANSI Standards and are ACME compliant. We use only the highest grade stone. All our sinks come direct from the manufacturer with no middleman, which means they are the highest quality with the lowest price and a 100% satisfaction money-back guarantee. At the Renovator's Supply, we make bathrooms happy. Watch our new videos to learn more!
About The Renovator's Supply, Inc.
The Renovator's Supply, Inc. manufactures quality bathroom sinks, bathroom toilets, and space-saving corner sinks; pedestal sinks, bathroom child's toilets, brass faucets, chrome faucets, waterfall faucets, specialty faucets, reproduction antique hardware, restoration hardware, renovator's hardware, decorative home accessories, furniture, lighting, and other renovation supplies.
Since 1978, Renovator's Supply has been the #1 trusted source of quality fixtures for renovation and new construction on both residential and commercial projects.
For more information, visit the website http://www.rensup.com/ or call at 413-423-3300
Contact Details
1 River St., Erving, MA, 01344
Phone 1-800-659-2211
Fax 1-413-423-3800
Visit our YouTube channel: Stone Sinks Marble Granite Onyx Renovator's Supply