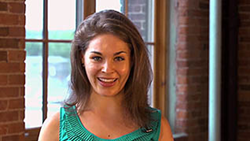 Every workplace can benefit from training on topics such as inclusion and diversity.
Novi, Michigan (PRWEB) November 12, 2014
Continuing in its efforts to provide quality training content to organizations nationwide, Mastery Technologies welcomes its newest content partner, SunShower Learning to the Mastery Training Content Network. For over 30 years, Mastery Technologies has remained on the cutting edge in providing quality content to assist companies in building stronger organizations, and the content SunShower Learning has to offer falls right in with this strategy.
SunShower Learning is known for its thought-provoking training programs covering issues surrounding workplace inclusion and diversity. Mastery has published SunShower Learning's award-winning training program, "Anyone Can Be An Ally: Speaking up for an LGBT Inclusive Workplace" on its Video On Demand (VOD) format. The 14 minute video demonstrates how anyone can be an ally to create a respectful workplace that is inclusive of gay, lesbian, bisexual and transgender co-workers.
"Partnering with SunShower Learning helps broaden our offering of training on the subjects of inclusion and stereotyping." says President of Mastery Technologies, Bill Marker. "Every workplace can benefit from training on these topics, so we are excited to be able to publish these courses on the Mastery platform."
Additional courses originally produced by SunShower Learning will be released within the coming weeks. The courses will be offered on Mastery's award-winning VOD3 platform, which allows courses to be played on any device, from desktop computers to smartphones and tablets.
Mastery's VOD courses contain the entire instructional presentation of a training course. Most VOD courses end with a quiz, including feedback on question answers. Mastery's quizzes serve a greater purpose than just grading, they help the learner master the concepts.
VOD courses provide large images which appear sharp when viewed in a normal video window. Full screen display sizes are provided, delivering clear audio and sharp video, even when projected or displayed on HDTV screens.
For a complete list of Mastery courses or additional information visit http://www.mastery.com.
About Sunshower Learning
SunShower Learning is an award-winning boutique producer of emotionally impactful, thought-provoking training programs. Fully documented with comprehensive training materials, SunShower Learning provides companies with diversity workshops. From their bestselling product, "Ouch! That Stereotype Hurts" to their acclaimed "Inclusion Insights" program and ground-breaking "Anyone Can Be An Ally," SunShower Learning is dedicated to creating a more respectful workplace, while producing programs that are usable within the workplace, school or government organization.
About Mastery Technologies Inc.
Mastery Technologies established the e-learning industry's first Training Content Network. Mastery partners with leading video content providers to co-produce the largest, standardized, workplace e-learning resource library available. Mastery goes beyond connecting customers with content, by pro-actively supporting both customers and content partners. In this way Mastery fulfills its mission of helping build more successful, effective and amazing organizations.