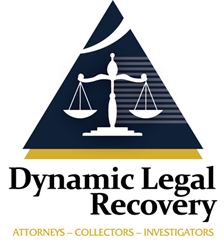 Los Angeles, CA (PRWEB) November 19, 2014
Dynamic Legal Recovery has been recovering money for clients since 1995, and is encouraging businesses to use CEO Terry Taylor's new book, "Ready, Set, Flow: Collection Secrets Your Agency Won't Tell You," to efficiently increase cash flow and decrease DSO. Available for $49 as a Kindle ebook on Amazon, the debt collection handbook breaks down collection agency secrets into a 64-page, easy-to-follow guide. The handbook not only teaches how to collect debt, but also how to do it with respect.
Taylor has over 54 years of experience in the debt collection industry, which includes the collection of a noteworthy 74,000 debts. He wants to share what he's learned in hopes that businesses use his insights to minimize delinquent accounts while keeping the customer. "I believe that when customers pay their debts there is a sense of relief and freedom for both parties involved," Taylor affirmed. "I want to assist clients in creating real partnerships where there is give and take."
Taylor's signature humanistic approach anchors "Ready, Set, Flow: Collection Secrets Your Agency Won't Tell You." Unlike traditional debt collectors, Taylor emphasizes playing to a customer's personality type to establish common ground and facilitate negotiations. "Analyzing personality is the best way to connect with customers, and even debtors, in this business because you are using their language, which builds rapport because they feel heard and understood," Taylor stated. "It is not only listening to what customers say, but what they don't say. My belief is that listening is the best way to collect the most money."
Beyond using psychology for effective negotiations, the handbook arms professionals with the tools needed to establish an in-house pre-legal department, a credit policy, and a plan of attack for slow payers or non-payers. "It's efficient for any business to have a credit infrastructure," said Manuel Aguirre, Account Concierge at Dynamic Legal Recovery. "It saves companies time, man power, and energy, allowing them to focus on growth rather than backtracking."
Since the likelihood of collecting on a delinquent account decreases at a rate of 2.5% per week, Taylor's collection handbook helps businesses expediently collect monies in-house. His tactics empower companies to improve their financial well-being by avoiding spending thousands of extra dollars at a third-party collection agency. The guide also teaches business owners how to recognize what types of accounts do need to be assigned to a third party, among other topics.
The first 100 people to register on the guide's website, http://www.readysetcashflow.com, will receive a complimentary copy of "Ready, Set, Flow: Collection Secrets Your Agency Won't Tell You." for review. Dynamic Legal Recovery encourages professionals to connect via LinkedIn to provide feedback about the book.
###
About Dynamic Legal Recovery
Dynamic Legal Recovery (http://www.yourcollectionattorney.com) is one of the nation's top debt collection agencies, boasting a worldwide network of partners that includes 3,000 attorneys and investigative professionals in 200 offices. Dynamic Legal Recovery is committed to being the solution, tailoring each debt collection program to the client's needs. Known for ethical and professional debt collection, Dynamic Legal Recovery has some of the industry's highest debt recovery percentages and net returns.
About Terry Taylor
Terry Taylor is the CEO and founder of Dynamic Legal Recovery. A graduate of the Harvard Law School of Negotiations, Taylor is a debt collection specialist who has held a distinguished career in the commercial and consumer debt collection industries since 1960. He is also a Board member elect of CCLA, the nation's premier attorney's commercial collection association. Taylor founded Dynamic Legal Recovery in 1995 to assist his partners with recovering cash flow. He serves as a consultant for several debt collection companies. Taylor has represented companies such as Xerox, Hewlett-Packard, Acer, Dex Media, and L.A. Cellular, helping them increase efficiency while reducing the bottom line.
For any inquiries please contact:
Terry Taylor, CEO
Dynamic Legal Recovery
Terry(at)yourcollectionattorney(dot)com
23236 Lyons Ave, Suite 220
Santa Clarita, CA 91321
Phone: (877) 777-7564