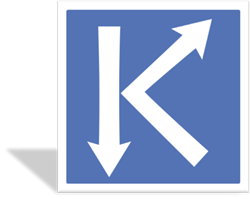 "Kaje never knows who you are or, for that matter, even the proof of knowledge you provide. The result is a much more standardized and wide ranging set of options for passwords."
Pittsburgh, PA (PRWEB) November 12, 2014
The talk is titled "Completely Refactoring User Authentication." Its purpose is to show the myriad benefits of separating usernames from passwords with a strong veil of personal privacy.
Robert Thibadeau, Ph.D., Chairman of Bright Plaza and inventor of privacy-preserving Self-Encrypting Drive technology, has led this six-year effort in significantly improving proof of knowledge technology.
The result is "Kaje" at http://ka.je (pronounced like 'cagey' as in 'shrewd' or 'crafty'). Dr. Thibadeau will lead the first public discussion of the technology in the School of Computer Science at Carnegie Mellon University.
Kaje provides a universal proof of knowledge service that cannot know who you are; it just knows what you know. What you get for knowing the proof of knowledge is controlled by the web site that chooses to use the Kaje universal proof of knowledge online service, because that web site knows who you are. As Dr. Thibadeau points out, "Kaje never knows who you are, or for that matter, even the proof of knowledge you provide. The result is a much more standardized and wide-ranging set of options for passwords."
If you are looking for privacy on your phone, tablet, computer or online service, then don't be deceived by alternatives to passwords. A recent Virginia Circuit Court judge has just ruled that using a biometric such as a fingerprint, eye scan, or facial recognition to unlock your phone, computer, or web site does not protect an individual under the U.S. Constitution from being forced by the law to unlock it.
However a password can be protected under the Fifth Amendment privilege against self-incrimination. Your biometric - what you are, or a device – what you have - is not. A Password is what you know. It only makes sense that to maintain privacy rights under the Fifth Amendment; the password mess must be fixed, not trashed. Passwords are a thin thread protecting individual privacy. The Virginia Judge has reaffirmed this little known fact.
OpenID and similar shared log-in services know who you are, and ask for your password as well. By keeping usernames and passwords on separate physical databases, there is substantially less risk to both users and web site owners from data breaches and theft. However, any OpenID provider can use the Kaje password service. Kaje also comes with easy plug-ins for both Word Press and Drupal web sites.
The first commercial release of Kaje is a revolutionary new and fun picture password service. Also a new type of text password privacy service is coming soon on http://ka.je. It is being demonstrated this week at Carnegie Mellon. Attendance is limited to faculty, staff, and students, so stay tuned to the Kaje web site. A video of the talk will be available from Bright Plaza.
Commonwealth of Virginia v. David Charles Baust, CR14-1439 (10/28/14) (ruling on Commonwealth's Motion to Compel the Production of the Passcode or Fingerprint to Encrypted Smartphone); see, http://arstechnica.com/tech-policy/2014/10/virginia-judge-police-can-demand-a-suspect-unlock-a-phone-with-a-fingerprint/
Contact Information:
Bright Plaza, Inc.
Monica Hadricky
VP, Sales Administration
monica(at)ka(dot)je
412-716-2600