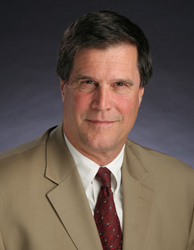 Attorney prepared affidavits, deeds, trusts, court motions and probate petitions for California real property, real estate and home transfers due to marriage, divorce, or the death of spouse, parent or relative.
Huntington Beach, California (PRWEB) November 13, 2014
Mark W. Bidwell, attorney at law, opens new office in Huntington Beach, California. Attorney prepares affidavits, deeds, and probate petitions to transfer real property after owner has died. Real property owned by a trust transfers by affidavit and deed. Real property owned in the name of decedent transfers by Small Estate Administration or petition in probate court.
Trusts avoid probate and court supervision. Mark W. Bidwell represents the successor trustee. He prepares and files the "affidavit of death of trustee" and a "deed" from trust to beneficiaries. He protects the real property tax base of a decease parent with an exemption claim.
Mark W. Bidwell uses "Small Estate Administration" for real property not in a trust and valued at less than $150,000. Real property valued less than $50,000 transfers by a shortcut, or expedited probate procedure known as "Affidavit Real Property of Small Value." This Affidavit is primarily available for timeshare estates and undeveloped land away from the coast.
When a parent or relative dies with an estate of less than $150,000 heirs can obtain ownership of the real property with a petition of "Succession to Real Property." Succession has one court hearing. Succession avoids lengthy and costly large estate probate administration and saves heirs time, money, and stress.
Mark W. Bidwell provides legal representation in probate court for heirs to real estate valued greater than $150,000. Probate is the administration under court supervision of a decedent's. Formal probate requires a minimum of two court hearings, three court orders and one year to complete.
Probated real property of a decedent with a Will transfers to heirs as directed in the Will. Real property of a parent or relative with no Will transfers by the intestacy laws of California.
Intestacy establishes priority of who has the right to inherit. As a general rule, with exceptions, the surviving spouse inherits. If no surviving spouse, decedent's children inherit. If no surviving children or grandchildren, decedent's parents inherit and so on, until the closet surviving relative or group is determined.
Mark W. Bidwell opens a new office in Huntington Beach California. He provides legal services to transfer real property of parents or relatives who have died to children and heirs. Office is located at 4952 Warner Avenue, Suite 235, Huntington Beach, California 92649. Phone is 714-846-2888. Email is Mark(at)TransferMyHome.com.