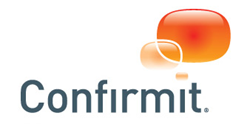 New York, NY and Oslo, Norway and London, UK (PRWEB) November 12, 2014
Facts International, one of the world's leading field research companies, has named Confirmit as a contributor to its success in winning the first ever Market Research Society (MRS) Operations Award for Best Field Force in 2014.
The award recognizes Facts International's investment in people, commitment to training and development, and delivery of quality data. Facts International believes its strength in these areas is the result of a combination of its staff, its values, and the benefits it gains from using Confirmit's state of the art Horizons platform.
Crispin Beale, chief executive of Facts International, explained: "While technology is only a part of the picture, the benefits delivered by Confirmit Horizons underpin our offering. We use the solution from end to end – from setting up our field research programs, to conducting them via CATI [Computer Assisted Telephone Interviewing] and CAPI [Computer Assisted Personal Interviewing], including dialing and call recording, to gathering all data in Confirmit SmartHubTM for reporting.
"The flexibility and scalability of Confirmit Horizons helps ensure that our field activities are efficient and our data quality reliable. The security that Confirmit Horizons provides gives additional peace of mind that we are delivering confidential data without risk, ensuring we adhere to the MRS Code of Conduct at all times."
Since its inception in 1985, Facts International has focused on people as its core asset. Ensuring its interviewers have the best possible ongoing interviewing experience is crucial to retention and quality. The call recording capabilities of Confirmit Horizons are core to this process, with 100 percent of calls being recorded on the platform.
In addition, Confirmit Horizons provides the multi-channel capabilities that Facts International utilizes to maintain a high level of respondent engagement. Interviewers can switch from mode to mode very quickly, ensuring respondents are able to complete surveys using the channel most appropriate to them, and when most convenient.
Beale continued: "Having a combination of exceptional interviewers and strong software means we can deliver ROI beyond our clients' expectations, which has been a major contributor to our growth every year for the last six years.
"The MRS Operations Award for Best Field Force reinforces our commitment to our staff and our clients, and we're grateful to our partners at Confirmit for helping us achieve this accolade. Confirmit Horizons is a key Market Research solution – helping us to continually deliver the highest quality of service to all our clients."
Tim Hannington, executive vice president, Confirmit added: "We'd like to offer our sincere congratulations to Facts International on receiving this award. Their professionalism and commitment to outstanding Market Research practices, supported by Confirmit's technology, is a winning combination. We look forward to continuing to help them achieve their goals, and those of their clients, in the future."
Further details about the MRS Operations Awards can be found at https://www.mrs.org.uk/awards/operations_awards_latest.
About Confirmit
Confirmit is the world's leading SaaS vendor for multichannel Voice of the Customer, Employee Feedback, and Market Research applications. The company has offices in Oslo (headquarters), Chengdu, Cologne, Grimstad, London, Moscow, New York, San Francisco, Vancouver, and Yaroslavl. Confirmit's software is also distributed through partner resellers in Madrid, Milan, Salvador, Sydney, and Tokyo.
Confirmit powers Global 5000 companies and Market Research agencies worldwide with a wide range of software products for feedback / data collection, panel management, data processing, analysis, and reporting. Customers include Aurora, British Airways, Cross-Tab, Dow Chemical, Farmers Insurance, GfK, GlaxoSmithKline, GMO Research, JTN Research, Keep Factor, Morehead Associates, Nielsen, Research Now, Swapit, Swisscom, Symantec and The Wellcome Trust. Visit http://www.confirmit.com for more information.
About Facts International
Established in 1985, Facts International is one of the world's foremost market research companies specialising in the provision of research and fieldwork/tabulation services direct to major international clients, as well as to other well-known market research agencies. Facts International provides a comprehensive service across all methodologies, with extensive experience in a wide range of sectors and audiences, specialising in providing tailor made research and cost-effective solutions, producing relevant, incisive, accurate and up-to-the-minute results.
Facts International is part of Chime Insight & Engagement, a group of leading UK research agencies committed to helping clients understand and engage more effectively with key stakeholders, providing actionable recommendations and comprehensive insight. Businesses in the Group include Facts International, Opinion Leader, Watermelon Research, Tree, Open Plan and Naked Eye. For more information, please visit http://www.cie.uk.com.