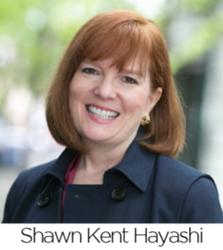 Scottsdale, Ariz. (PRWEB) November 12, 2014
TTI Success Insights Value Added Associate and consultant Shawn Kent Hayashi, a best-selling author, CEO and speaker, is featured in a recently released TEDx video. Hayashi discusses the "future of work" and cites thought leader and TTI SI CEO Bill J. Bonnstetter in the presentation.
According to Hayashi, in the future of work, people will have the opportunity to pursue their passions and seek out employment with forward-thinking organizations based on a shared values and beliefs system. (View Hayashi's TEDx talk in full.)
Hayashi, who presented the "The Future of Talent at Work" Oct. 15 as part of a TEDx event at Lehigh University, said innovation and change will become the "new normal" in workplaces of the future and that those looking to spice up their career should pursue work that speaks to their inherent skills and motivations.
Hayashi, who serves as the executive in residence for Lehigh University's MBA program, spoke in particular about the six motivators (Theoretical, Utilitarian, Aesthetic, Social, Individualistic and Traditional) measured by TTI SI that provide an enhanced worldview for many people. These are the core values that drive us and bring us satisfaction, she explained.
"What kind of company and role will reward my ability to solve complex financial problems?" she said. "Now, and in the future, companies will not only want employees who have the right skills, but also the right energy and passion around the mission of the business."
A 2014 Gallup report revealed an estimated 70 percent of all U.S. employees are disengaged at work. To buck that trend and help people discover how inner passion can fuel their work, Hayashi said more and more organizations will want to "put the right people in the right roles" based on a shared alignment of motivations.
"When we intentionally align our motivators with the same drive and enterprise of organizations, that's when we fall in love with our work," she said. "This is a recipe for engagement. This is a recipe for something really good."
TTI SI is proud to have Hayashi serve as the keynote speaker during its annual conference, taking place Jan. 9-13 at the We Ko Pa Resort and Conference Center in Scottsdale.