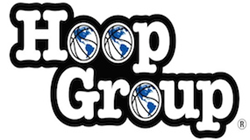 Neptune, NJ (PRWEB) November 17, 2014
Hoop Group is a comprehensive basketball company dedicated to fulfilling dreams of players, parents, and coaches by providing the best instruction, competition, and exposure. Through various camps, clinics, tournaments and showcases, we help dedicated athletes enhance their game and reach their goal of playing college basketball. There are currently 113 players in the NBA who are Hoop Group alumni.
The company is looking for interns to assist the Director of Digital Media and Marketing with various tasks in the Winter and Spring seasons. Intern projects and responsibilities will include:
-Create content for Hoop Group's various social media accounts
-Pre, During, and Post Event blog post publication and promotion
-Write press releases for Hoop Group events and initiatives
-Communicate with local and national media outlets about upcoming events
-Live action photography and videography
-Manage Email marketing campaign
-Create flyers and visual marketing elements
-Research potential marketing and sponsorship partners
Proficiency in Instagram, Twitter, Facebook, Vine, and other social media platforms is preferred but not required. Candidates should have a desire to learn how social media and the internet impact sports marketing and event management.
Part Time and Full Time positions are available and are based at Hoop Group Headquarters in Neptune, NJ as well as events in NY, PA, and the DE/MD/VA region. Positions are unpaid and candidates are preferably able to receive undergraduate or graduate level college credit for their work. Please send resume and any work samples to James Albano via email at james@hoopgroup.com.