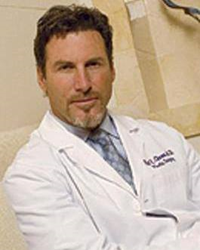 There's no reason to suffer with something that may have bothered a person for years, when it can be corrected with the right surgical procedure.
San Diego, CA (PRWEB) November 25, 2014
A recent article from the Huffington Post on Oct. 10 discusses the rise in the number of plastic surgery procedures performed in the United States over the past decade, and compares the attitude toward plastic surgery in the States to that of Brazil. Brazil is number two in the world when it comes to the number of plastic surgery procedures performed, but attitudes are markedly different: Brazilian women embrace their plastic surgery and are proud to have it. Renowned plastic surgeon Dr. Paul Chasan discusses plastic surgery and different attitudes toward it.
"Plastic surgery has become more and more popular over the past decade," said Dr. Chasan. "Technology and innovations in plastic surgery techniques have made it safer and more accessible, and both women and men are taking advantage of the ability to shape their bodies the way they've always wanted. While there is still a division of opinion in America about having plastic surgery done, if it makes people feel better about themselves, then there should be no problem."
In Brazil, women wear their plastic surgery as a badge of pride. They feel that plastic surgery opens doors and brings opportunities that they might not have otherwise. If it's in their control to change their appearance, they seem to want to take advantage of the opportunity and do it. In America, this attitude is slowly becoming more accepted as well. The most common plastic surgery procedure in America is liposuction, with procedures such as breast augmentation and facelifts also seeing rises in popularity. While some may try to hide their plastic surgery, many others embrace it and show it off.
"When I perform procedures such as breast augmentation or rhinoplasty, my patients are so happy to finally be satisfied with their appearance," explained Dr. Chasan. "There's no reason to suffer with something that may have bothered a person for years, when it can be corrected with the right surgical procedure. However, it is important to have a consultation beforehand with your plastic surgeon to make sure that expectations are realistic and the procedure is being done for the right reasons."
Advances in technology and surgical techniques have made plastic surgery safer than ever when performed by a qualified, expert plastic surgeon. However, the rise in popularity of certain procedures has also meant that unscrupulous practices have opened with surgeons who do not have experience or plastic surgery board certification. When choosing a plastic surgeon for any procedure, it is extremely important to do research beforehand and make an informed choice.
"The choice of plastic surgeon is ultimately the most important choice a person can make when it comes to their surgery," said Dr. Chasan. "A good plastic surgeon will listen to the patient's needs and expectations, and will work with him or her in order to create a unique, customized plan that the patient will be satisfied with. If a poor plastic surgeon is chosen, the patient may need to put a lot of time and money into getting a procedure corrected."
Dr. Paul Chasan is a board-certified and nationally-recognized plastic surgeon who specializes in performing the most advanced cosmetic procedures for the face, body, and breast. At Ranch and Coast Plastic Surgery in Del Mar, Dr. Chasan is renowned for his exceptional work in facial rejuvenation, breast augmentation, liposuction, and tummy tuck surgery. Regarded as an expert his field due to his extensive education and experience, Dr. Chasan has authored numerous publications and is often called upon by the media to discuss the latest techniques and trends in modern cosmetic surgery.
For more information about Dr. Chasan and his state-of-the-art plastic surgery center, visit http://www.drchasan.com.