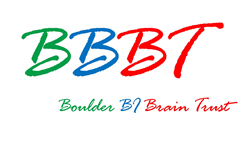 I always love traveling to Boulder to brief the BBBT. – Bill Jacobs, VP of Product Marketing, Revolution Analytics
Boulder, Colorado (PRWEB) November 12, 2014
On Friday, November 14, 2014, Revolution Analytics Vice President of Product Marketing, Bill Jacobs, will discuss how enterprises embracing the open source R language to create and deploy predictive analytics to wring business value out of burgeoning data assets.
"Behind all the Big Data hype is a fundamentally interesting new form of data that requires a fundamentally new type of analysis. To perform such analysis, analysts and data scientists have turned to some powerful new tools - including R. This is where Revolution Analytics comes in," said BBBT Founder, Claudia Imhoff. "The company's mission is to support the R community by improving R's performance, developing the appropriate skills, and supporting the installation and deployment of R-based analytics within complex and diverse data architectures."
"I always love traveling to Boulder to brief the BBBT," said Mr. Jacobs. "The group's deep experience in business intelligence and analytics means we get to face serious questions from some of the top BI experts and practitioners."
A podcast summarizing the presentation will be available at the BBBT podcasts page, and a video of the presentation will be available at the BBBT videos page.
About BBBT
The Boulder Business Intelligence Brain Trust has served the BI industry since 2006. It is a consortium of over 165 industry analysts, experts, and practitioners from around the world. BBBT hosts BI industry vendors who provide extended, interactive briefings, streamed live as webinars exclusively to BBBT members. It's a reciprocal arrangement, the members receive the latest information on current and planned BI tools and technologies, and the vendors get valuable feedback on their offerings, marketing, and messaging.
About Revolution Analytics
Revolution Analytics, with its flagship Revolution R software and services suite, is the innovative leader in Big Data enterprise analytics. Powered by the R language, the de facto standard for what Gartner describes as Advanced Analytics, Revolution R is used by enterprises with massive data, performance and multi-platform requirements to drive down the cost of Big Data. The suite includes Revolution R Open, a free, enhanced open source R distribution. Revolution R Plus adds a subscription-based technical support and indemnification package to Revolution R Open. Revolution R Enterprise delivers parallelized analytics to the heart of Big Data platforms including data warehouses and Hadoop. Revolution R Cloud is available on-demand through the AWS Marketplace.