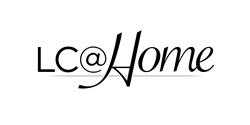 I want our customers to feel like they are staying at a five-star hotel without having to leave the comfort of their home.
AUSTIN, Texas (PRWEB) November 12, 2014
There are big changes happening at the Liquidation Channel that customers will not want to miss. With the holiday season just around the corner, the Liquidation Channel (LC) is thrilled to announce their new LC@ Home Collection.
The LC@Home Collection is set to make "home sweet home" even sweeter by bringing the company's luxury for less philosophy to home décor goods. The new LC@Home Collection will debut on Thursday, November 13 from Noon to 2 p.m. CT.
"We are extremely excited to be branching out into the home décor market," LC President, Gerald Tempton says. "I want our customers to feel like they are staying at a five-star hotel without having to leave the comfort of their home. Our merchandising team has been hard at work getting the best quality products in order to provide LC customers with the best luxury experience."
This broadcast is set to be the first of many LC@Home shows, featuring high quality home goods at affordable prices.
The J Francis Hotel Collection is an exclusive new collection that will premier during the special LC@Home event. This comforting collection features lavish bed linens and bedding, cozy robes and slippers, sumptuous duvets and more.
Stay tuned to the LC to learn more about LC@Home. This super home event will leave you with sweet dreams.
Liquidation Channel broadcasts live on DirecTV channel 75 and 226 and DISH Network channel 274. For additional local listings, visit http://www.liquidationchannel.com/channelfinder.html.
For more information on updates and specials, stay tuned to http://www.liquidationchannel.com/ or http://www.facebook.com/shoplctv.
For More Information Contact:
Carolina Sandoval
Marketing Specialist
512- 901-0621
carolina.sandoval(at)liquidationchannel(dot)com
About Liquidation Channel: Liquidation Channel (http://www.liquidationchannel.com) is an Omni-channel business comprised of a home shopping TV network, an ecommerce business, and an outside sales/wholesale segment. It is a global leader in direct sales of colored stones, diamonds, precious metals, and a variety of luxury goods and innovative products. LC specializes in delivering Exceptional Quality, Exquisite Designs, and Outstanding Value, while providing a low-price guarantee on each of its products. The channel's unique jewelry is available online at LiquidationChannel.com and on DirecTV Channel 75 and 226, Dish Network Channel 274, Verizon FIOS Channel 159, ROKU, AT&T U-Verse 399 and 1399 (HD), and local cable channels.