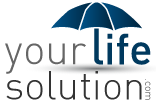 Chicago, IL (PRWEB) November 12, 2014
YourLifeSolution.com, a service which aids consumers to objectively research the most competitive life insurance options, is today announcing that acquiring life insurance after cancer is easier than it has been in any prior year. They claim this is partially due to new and more leniently underwritten life insurance products coming to the market place. According to the service, life insurance is available sooner after a person has been cleared of cancer than ever before.
"Years ago, an applicant would have to be free of cancer for 5-10 years to be truly insurable for almost any life insurance product. Today, decent life insurance rates can be acquired for life insurance after cancer and excellent rates can typically be achieved 5-7 years thereafter. Those who are at the highest risk end of that spectrum would likely be best to purchase guaranteed issue life insurance, otherwise there are a litany of competitive options available," said Eric Smith, the founder and independent life insurance agent of YourLifeSolution.com.
Most Notable New Life Insurance Products Making Life Insurance after Cancer Possible:
Vantis Guaranteed Issue Life Insurance, sample rates shown here: http://yourlifesolution.com/lifeinsurancequotes/guaranteed-issue-life-insurance-between-age-50-80-you-cant-be-declined/
Mutual of Omaha's Whole Life Guaranteed, explained here: http://www.mutualofomaha.com/life-insurance/learn/whole-life-insurance/#agency
MetLife's Final Expense Whole Life Insurance, outlined here: https://www.metlife.com/individual/insurance/life-insurance/final-expense.html
YourLifeSolution.com encourages all adult residents of Illinois, Florida, and the rest of America to view their own life insurance quotes on YourLifeSolution.com. Information can also be obtained directly from Eric Smith at 888.374.2764.