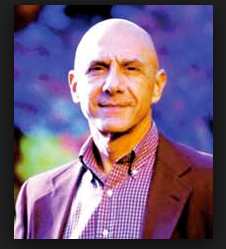 Doctors who know the whole picture of healing, medicine and quality life are truly living spiritual healers.
Los Angeles, CA (PRWEB) November 12, 2014
Dr. Bernie Siegel joins Dr. Carol Francis Talk Radio Show November 17 revealing the tools of how to create optimal health, how to empower doctors and patients to create healing, and why medical treatments need to include the powerful interventions of love, meditation, laughter, art-work, optimism, and belief in miracles. Dr. Bernie Siegel's two latest books, The Art of Healing and A Book of Miracles joins Dr. Siegel's long list of life-changing books including his first book Love Medicine and Miracles. Program Podcasted at this link: Dr. Bernie Siegel on Dr. Carol Francis Talk Radio.
About Dr. Bernie Siegel:
Dr. Bernie S. Siegel, MD, retired from general and pediatric surgical practice in 1989 and has since dedicated himself to humanizing the medical establishment's approach to patients and empowering patients to induce their own healing. A sought-after speaker on patient and care-giver issues, he lives in Woodbridge, Connecticut. and more can be learned at http://www.BernieSiegelmd.com.
About Dr. Bernie Siegel's book The Book of Miracles:
"As these stories show, love and magic can find us in any situation, no matter how difficult. This warm, uplifting book opens the door to seeing the miracles that are happening all around us, every day." Gerald Jampolsky, MD, author of Love Is Letting Go of Fear
"Many years ago, I would have defined miracles as something for which there was no explanation. That was my concept of miracles. Today, I realize that everything is a miracle," says Dr. Bernie Siegel, author of the bestseller Love, Medicine & Miracles.
"In his more than thirty years of practice, speaking, and teaching, Bernie (as he likes to be called) has built up an impressive collection of riveting, warm, and belief expanding stories. It is my pleasure to share the new paperback edition of his book, A Book of Miracles: Inspiring True Stories of Healing, Gratitude, and Love." (New World Library, October 15, 2014).
About Dr. Bernie Siegel's book The Art of Healing:
"A beautiful guidebook of truth and wisdom written by a genuine healer-sage. Bernie Siegel has given us a masterpiece." Caroline Myss, author of Anatomy of the Spirit
"When we combine the art of healing with the science of curing, modern medicine becomes
whole. Thanks, Bernie, for showing the way." Larry Dossey, MD, author of One Mind
"We are grateful these days to find a physician who understands the difference between practicing medicine and healing, who values the role of the human psyche in both its pathologizing and healing forms. Dr. Siegel's Art of Healing is aptly named, for healing is an art, and healing encompasses the whole person through respecting the dynamic power of the psyche to harm or heal any of us." James Hollis, PhD, author of What Matters Most
About Host:
Since 2008, Dr. Carol Francis, Clinical Psychologist and Psychotherapist in the Los Angeles area for over 38 years, provides specialists opportunities to reach listeners who wish to expand successfully in life using inside-the-box and outside-the-box tools and perspectives. All programs are available for podcast listening and rebroadcasting at blogtalkradio.com/dr-carol-francis. Guest can contact the production team at 310-528-4724 or through DrCarolFrancisTalkRadio.com. To learn more check out drcarolfrancis.com.