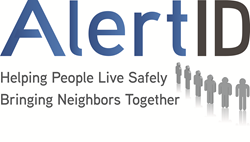 In the event that a child goes missing, the first three hours are critical.
Las Vegas, NV; San Francisco, CA (PRWEB) November 12, 2014
November marks Child Safety Protection Month, and although child safety is top of mind all year long for parents, this is a great opportunity to reinforce important information and become familiarized with helpful tools as a family.

Stay informed: The first step in protecting your family is know what is going on and who is living in your neighborhood. AlertID is a free service that allows you to see what is going on in your neighborhood, including crime, sex offenders and severe weather, and sends you alerts when a sex offender moves in to your area or a crime happens near you. You can sign up for a free membership at http://www.AlertID.com or download the AlertID smartphone app to start receiving alerts near you.
Act quickly: In the event that a child goes missing, the first three hours are critical. If your child goes missing or is separated from you, call local law enforcement immediately. It is important to provide as much information as you can, including your child's name, date of birth, height, weight, recent photo and any other unique traits you can think of that may help law enforcement identify your child. AlertID offers a tool called My Family Wallet, which is an easy way to store information about your children and keep it up to date right on the AlertID app, including a recent picture. Should your child go missing, you can share this information quickly and easily with law enforcement so they can get right to work to find your child.
"As parents, we want to do everything we can to keep our kids safe. Being informed about the dangers in our neighborhoods is an important step, and being proactive and prepared can save critical time and save lives," said Keli Wilson, AlertID's founder.
About AlertID
AlertID is the fastest-growing neighborhood-focused safety network that is free to use and helps protect families and neighborhoods. A virtual neighborhood watch for the 21st century, AlertID uses proven technology to help citizens and federal, state, and local authorities receive timely public safety alerts and share information about crime, sex offenders, natural disasters, missing children and severe weather. AlertID is accessible to members online as well as by email and mobile app. For more information visit http://www.AlertID.com.