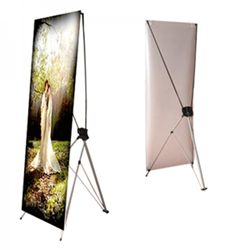 At PIXOPAC the job will not be processed unless it meets the strict quality standards
Toronto, Canada (PRWEB) December 06, 2014
PIXOPAC has stepped up the online printing industry by adding Professional Consulting Services and a Toll-Free support line to encourage more business owners and freelancers to utilize online printing; leveraging from exceptional variety and dedicated expert support never offered before.
Since the beginning of 21st century when e-commerce started its rapid growth in North America and the World, many professional printing e-commerce services established focused on limited products and job sizes to decrease their costs of operation. While these types of service providers were the right choice for small businesses and cost sensitive projects, they never satisfied top brands, and marketing managers focused on the quality of the job and lack of tailored and customized services.
In North America the marketing game has evolved to new heights now and without specialized campaigns and quality promotion materials, businesses stand little chance of staying in the competition. Struggling with so many media and marketing platforms, marketing managers need to have access to professional printing service providers offering all their product needs, and that is what PIXOPAC offers.
Variety
PIXOPAC offers a variety of small and large format printing products in addition to promotional items and stationary. Working with over 15 suppliers, PIXOPAC provides top quality service with a large variety of products, sizes, finishes and more. In this online shop, you are also encouraged to ask about any other product you cannot find on the site, as they have many products still not listed due to large variety.
This is something you can never achieve with one supplier or even a marketing agency (as they usually only use a few printing service providers).
Truly Professional
Businesses usually underestimate the power of banners, signs and other large format printings unless for an event or gathering. When dealing with large format printing jobs, businesses usually rely on the expertise of their design team or trust their faith with a print shop who pays little attention to job details.
At PIXOPAC, the job will not be processed unless it meets the strict quality standards. That is the work of dedicated marketers watching every detail so clients can have peace of mind. Expert service in the e-commerce industry will support customer needs, and that is why with the new toll-free customer service line, PIXOPAC aims to provide exceptional customer support suitable for fast paced businesses and professionals.
Considering the growth in the e-commerce printing industry and all the benefits businesses could have leveraging from these services, marketing managers could focus on differentiated marketing campaigns and trust PIXOPAC to execute them while exceeding expectations. That simple!