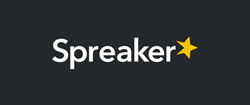 Now that we've attained four million users it's time to diversify our products considering there's a wide range of people who prefer to passively listen and then there's the set that actively create great audio content
San Francisco, CA (PRWEB) November 13, 2014
Spreaker announced today that it is splitting into two apps to better serve its divergent user base now totaling more than 4m active users. With this advent, it has launched Spreaker Studio, which is directly aimed at content creators to satisfy the rising demand for fresh audio content. The app is now available in the Google Play App Store with 4.5 star reviews to its credit. The iOS version will be available soon.
Spreaker Studio is squarely focused on content creation. Separating it from the original Spreaker app makes it a more streamlined experience to stream live radio shows or for later consumption as a podcast. On the other hand, listeners are left with a simplified version to browse within the neatly organized 24-hour live streams and audio content.
A vast amount of Spreaker-loving fans use the app as a means to augment or replace traditional radio and find original content, following the stations and topics they are interested in. The original popular app is widely available on a plethora of platforms for iOS, Android or Windows Mobile and Spreaker DJ supports iPad.
As trends prove both smartphones and smart cars are forces driving consumers to online audio sources, Spreaker's content is perfectly suited to meet this demand. It primarily consists of live talk radio and recorded podcasts, an underserved and burgeoning sector, which represents approximately a third of terrestrial radio listening. In the coveted 18-24 demographic, Internet Radio accrued 29% of listening, according to Edison Research.
Podcasts alone are heard by more than 30 percent of Americans and 39m U.S. listeners listen to streaming talk programming, according to RAIN. Triton Digital research noted mobile devices made up 68% of AAS (average active sessions), up from 62% earlier this year, with 37% of that listening taking place on iOS and 31% took place on Android devices.
"This development in our company's history is a huge leap for our users. Now that we've attained four million users it's time to diversify our products considering there's a wide range of people who prefer to passively listen and then there's the set that actively create great audio content, so we decided to make a specific app for each group," said Francesco Baschieri, co-founder and CEO. "Using Spreaker Studio anyone can garner and maintain an audience while listeners can seamlessly curate their favorite podcasts and live radio shows from their favorite mobile device."
Spreaker Studio's set of tools include a web-based mixing console, a sound effects library and the ability to broadcast live audio, which can be automatically embedded across websites, social networks, and blogs, making everyone from a presidential candidate to a college student sitting in their dorm room equally empowered to get their message out without censorship or intermediaries.
Spreaker Studio Features:
-Record or broadcast LIVE
-Auto-post shows to billions of people via Twitter and Facebook
-Mix your voice with tracks and sound effects from audio FX library
-Easy-to-use interface
-Control all volumes and mix channels independently
-Live chatbox to keep in touch with your audience in real time
Additional Resources
Like us on Facebook
Follow us on Twitter
Subscribe on YouTube
About Spreaker
Spreaker is a fast growing company that offers robust, free applications that empowers people to create, share and discover live audio broadcasts and podcasts from any computer, tablet or mobile phone. Spreaker is based in San Francisco. For more information about Spreaker, please visit http://www.spreaker.com.
###